Click following link to check out a collection of classic articles that all psychology students should read.



Psychology Classics On Amazon





Psychology Questions and Answers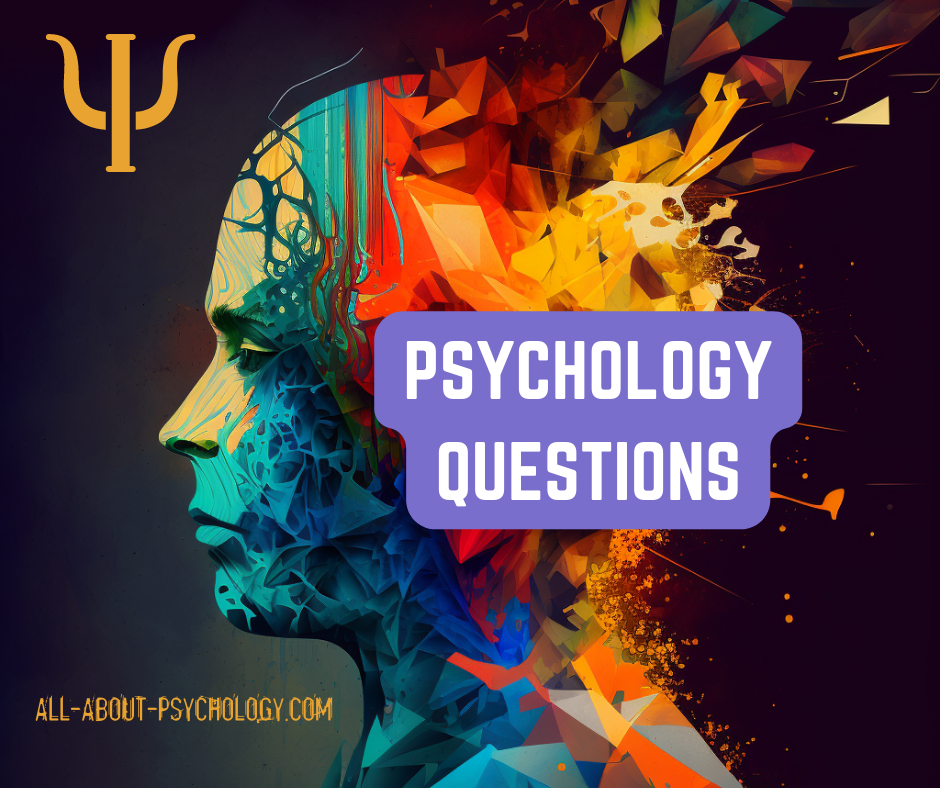 The psychology Q & A page is a knowledge sharing resource where anybody can ask or answer a question relating to the fascinating world of psychology.
Psychology Q & A is open to anybody and is designed to be a place where people with an interest in psychology can come along to help and be helped. So, if you have a psychology related question, ask away and if you think you can answer any of the psychology questions posted here, please do so.
TO ASK A QUESTION
Simply fill out the form below and I will publish your question right here on this page for the world to see.
Your question will appear as a link just below the heading "Previously Submitted Psychology Questions & Answers."
TO ANSWER A QUESTION
Simply click on the question link, enter your answer into the comments box and hit submit. Don't worry if somebody has already left an answer to a question, the more answers the better.
DISCLAIMER
Any content generated by psychology Q & A is provided for your convenience to provide further information. It does not signify that we endorse the material provided or the views expressed.

You acknowledge that such information may contain inaccuracies or errors and we expressly exclude liability for any such inaccuracies or errors to the fullest extent permitted by law.
None of the information within psychology Q & A should be considered a substitute for professional psychological, psychiatric or medical advice, diagnosis, or treatment.
Your use of any information or materials on the All About Psychology website is entirely at your own risk, for which we shall not be liable.
---
Psychology Q & A
Welcome To Psychology Q & A: The Place To Ask and Answer Psychology Questions.
Previously Submitted Psychology Questions & Answers
Click below to read contributions from other visitors to the Psychology Q & A page.

---
Please help support this website by visiting the All About Psychology Amazon Store to check out an awesome collection of psychology books, gifts and T-shirts.
Back To The Top Of The Page