Advertise Here!
www.all-about-psychology.com/psychology-advertising.html
Welcome To The All About Psychology Website
A very warm welcome to the All About Psychology website. My name is David Webb and I am the owner, writer and host of four websites built around my teaching and research interests; including this website which receives over two million visits a year.
A passionate promoter of psychology through social media, over 850,000 people like my psychology Facebook page and I'm featured on the British Psychological Society list of the 100 most followed psychologists and neuroscientists on Twitter.
A published author, I wrote The Psychology Student Guide in 2012 and The Incredibly Interesting Psychology Book in 2013. My latest book, On This Day in Psychology was published in March 2015.

I launched All-About-Psychology.Com in March 2008 in order to help anybody looking for detailed psychology information and resources. Whatever your connection with psychology - student, educator, professional or general interest - I sincerely hope that you find All-About-Psychology.Com a useful and engaging place to visit.
David Webb BSc (Hons), MSc
Recommended Pages
If you're new to psychology and interested in finding out what it's all about make sure you check out the What is Psychology page. If you're looking for quality information and resources on a particular branch of psychology, head over to the Types of Psychology section of the website. If you want something fascinating to read, you'll love this collection of Psychology Articles by leading academics and researchers.
Psychology Expert Q & A
One of the great things about launching the All About Psychology website is that it has given me the opportunity to interview psychology experts from across a diverse range of subject areas. You can access this great collection of interviews via the following link.
Psychology Expert Q & A Collection
Featured Interview
Richard Nisbett, Ph.D., is professor of psychology and Co-Director of the Culture and Cognition Program at the University of Michigan. A world renowned psychologist, Professor Nisbett's primary research interests include the study of reasoning and basic cognitive processes; most notably in relation to induction, statistical reasoning, causal attribution, cost-benefit analysis and logical vs. dialectical approaches to problem-solving.

Among his many professional accolades, Richard Nisbett received the American Psychological Association (APA) Award for Distinguished Scientific Contributions in 1991 and he was elected to the National Academy of Sciences in 2002. You can access the interview with Professor Richard Nisbett via the following link. 
Free Full-Text Classic Psychology Articles
See following link to read the most important and influential journal articles ever published in the history of psychology, including contributions from the most eminent psychologists of the 20th century. 
Classic Psychology Journal Articles
What Kind of Procrastinator Are You?

See following link for quality information and resources on why we procrastinate and what we can do about it.
www.all-about-psychology.com/procrastination.html
Psychology Humor
10 Brilliant Cartoons Psychology Students Will Love

10 Memes Psychology Students Will Love
10 More Memes Psychology Students Will Love
7 Awesome GIFs Psychology Students Will Love 
Brilliant Sigmund Freud Memes and Cartoons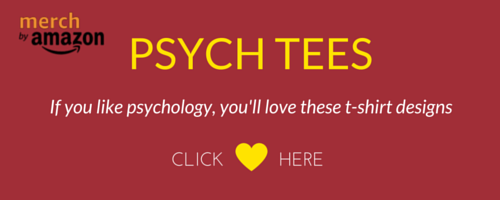 Never Stop Learning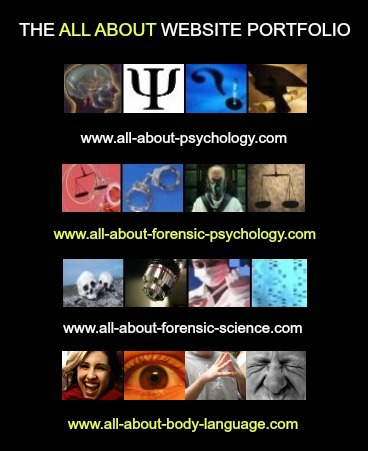 See following links to visit the other websites built around my teaching and research interests.
Aug 21, 18 10:00 AM




Milton Theaman was born. Renowned for his unceasing commitment to promoting the social usefulness of psychology, Theaman was an influential writer and speaker on issues relating to professional accoun…

Aug 20, 18 10:00 AM




Roger Wolcott Sperry was born. A world renowned Professor of Psychobiology, Sperry is best known for his pioneering split-brain research into the functional specialization of the cerebral hemispheres…

Aug 19, 18 10:00 AM




Susan Tufts Fiske was born. Professor of Psychology and Public Affairs at Princeton University, Professor Fiske is internationally renowned for her groundbreaking research into the causal nature of st…
If you like this website please support my
All About Psychology Patreon Page
so that I can continue to create free content and resources for psychology students and educators.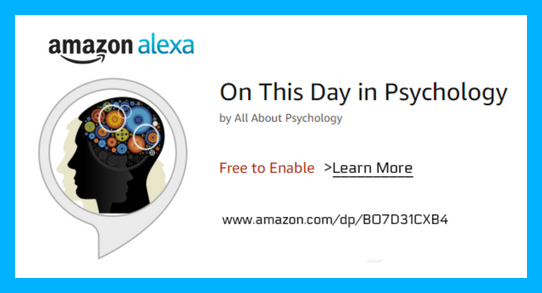 Back To The Top Of The Page