Click following link to check out a collection of classic articles that all psychology students should read.



Psychology Classics On Amazon





Psychology Symbol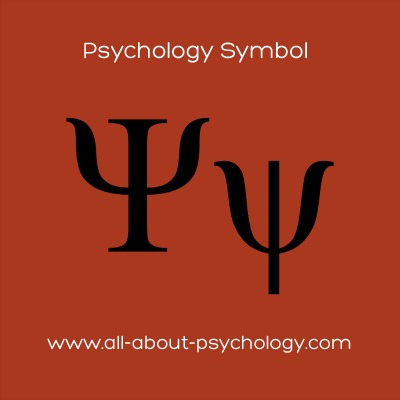 When you study psychology you quickly discover that the universal symbol for the discipline is the pitchfork shaped image like the ones in the picture above. Now while this is great for short hand purposes i.e. drawing the symbol rather than having to spell out the word psychology in full, have you ever wondered about where the psychology symbol originates?

The Devil is Not in The Detail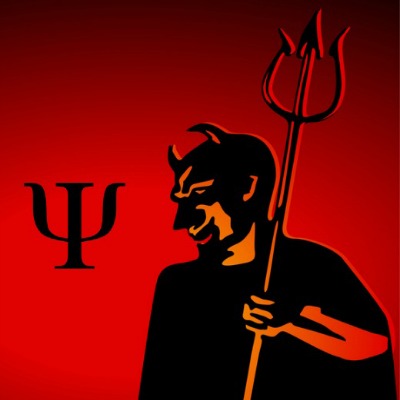 One interesting but incorrect suggestion is that the psychology symbol is somehow related to the trident carried by the devil. The theory goes that because mental illness was historically seen as the work of the devil, psychology by association was considered diabolical; and in an irreverent display of defiance, psychologists adopted the trident pitchfork shape as their official symbol. 

It's All Greek To Me!
To discover the origin of the psychology symbol, you simply have to trace its etymology (word origin and sense development). The symbol for psychology represents the penultimate letter of the Greek alphabet, psi, which is also the first letter of the Greek word psuche, meaning mind or soul, from which the term psyche arose; which in turn gave us the name of the discipline psychology which is most commonly defined as study of the mind.


Perhaps the devil is in the detail after all!

Psychology Symbol Vintage Retro Sunset T-Shirt
This Psychology Symbol Vintage Retro Striped Sunset T-Shirt design is perfect for anybody who loves psychology and studying human behavior. Also makes a great gift for psych majors, psychology teachers, psychologists, psychotherapists; or anyone with an interest in the science of mind, brain and behavior.

Jun 24, 22 05:56 AM

Solomon Asch: Read the classic journal article on interpersonal perception that introduced the concept of central versus peripheral traits and the "halo effect."

Jun 23, 22 06:48 AM

Informative article on dissociative disorders by Dr. Mary-Anne Kate, a researcher specializing in interpersonal trauma, attachment and post-traumatic disorders.

Jun 21, 22 02:03 AM

In Duped: Why Innocent People Confess and Why We Believe Their Confessions, renowned psychologist Saul Kassin, explains how interrogators trick innocent people into confessing, and then how the crimin…
Know someone interested in psychology?

 

Share this page with them.
Want To Study Psychology?
Back To The Top Of The Page