Click following link to check out the full collection of classics that all psychology students should read.

Best Psychological Movies
David Webb (Owner, writer & host of All-About-Psychology.Com)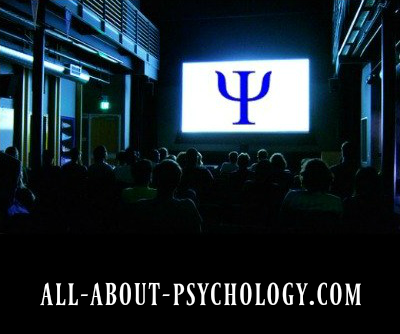 (Photo Credit: Kenneth Lu)

I ran a poll on the All About Psychology Facebook page which asked people to name their favorite psychological movie. Over 2000 people voted and the top 10 most popular suggestions are listed below below. For more great psych movie suggestions, make sure you check out all the films mentioned in the comments at the bottom of the page!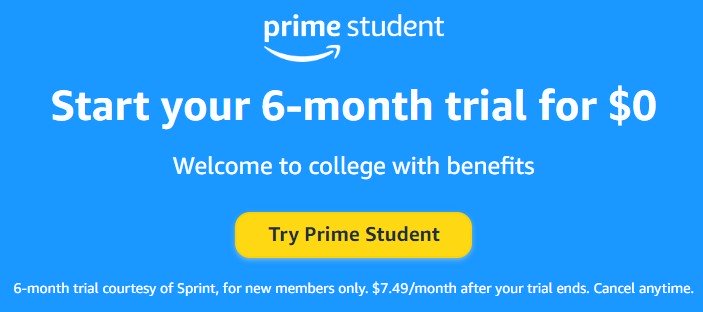 A Beautiful Mind (593 Votes)
Winner of 4 Academy Awards, including Best Picture, A Beautiful Mind is directed by Academy Award winner Ron Howard and produced by long-time partner and collaborator, Academy Award winner Brian Grazer. A Beautiful Mind stars Russell Crowe in an astonishing performance as brilliant mathematician John Nash, on the brink of international acclaim when he becomes entangled in a mysterious conspiracy. Now only his devoted wife (Academy Award winner Jennifer Connelly) can help him in this powerful story of courage, passion and triumph.


The Silence of The Lambs (223 Votes)
A psychopath nicknamed Buffalo Bill is murdering women across the Midwest. Believing it takes one to know one, the FBI sends Agent Clarice Starling (Foster) to interview a demented prisoner who may provide clues to the killer's actions. That prisoner is psychiatrist Dr. Hannibal Lecter (Hopkins), a brilliant, diabolical cannibal who agrees to help Starling only if she'll feed his morbid curiosity with details of her own complicated life. As their relationship develops, Starling is forced to confront not only her own hidden demons, but also an evil so powerful that she may not have the courage or strength to stop it!


Shutter Island (194 Votes)
When U.S. Marshal Teddy Daniels (Leonardo DiCaprio) arrives at the asylum for the criminally insane on Shutter Island, what starts as a routine investigation quickly takes a sinister turn. As the investigation unfolds and Teddy uncovers more shocking and terrifying truths about the island, he learns there are some places that never let you go.


Black Swan (145 Votes)
"You can't tear your eyes away" (Entertainment Weekly) from this "wicked, psychosexual thriller" (Daily Variety) starring Academy Award Winner Natalie Portman and directed by Darren Aronofsky (The Wrestler). Portman delivers "the performance of her career" (Vanity Fair ) as Nina, a stunningly talented but dangerously unstable ballerina on the verge of stardom. Pushed to the breaking point by her driven artistic director (Vincent Cassel) and the threat posed by a seductive rival dancer (Mila Kunis), Nina's tenuous grip on reality starts to slip away – plunging her into a waking nightmare.

Fight Club (113 Votes)
"'Fight Club' pulls you in, challenges your prejudices, rocks your world and leaves you laughing" (Rolling Stone). Brad Pitt ("12 Monkeys", "Seven"), Edward Norton ("Primal Fear," "American History X") and Helena Bonham Carter ("Mighty Aphrodite," "A Room With A View") turn in powerful "performances of which movie legends are made" (Chicago Tribune) in this action-packed hit. A ticking-time-bomb insomniac (Norton) and a slippery soap salesman (Pitt) channel primal male aggression into a shocking new form of therapy. Their concept catches on, with underground "fight clubs" forming in every town, until a sensuous eccentric (Bonham Carter) gets in the way and ignites an out-of control spiral toward oblivion.

If you like psychology, you'll love this great collection of Psychology T-Shirts available from the official All About Psychology Amazon Store. To see the full T-shirt collection, click on the T-Shirt images above or on the link below.

One Flew Over the Cuckoo's Nest (111 Votes)
A nice rest in a state mental hospital beats a stretch in the pen, right? Randle P. McMurphy (Jack Nicholson), a free-spirited con with lightning in his veins and glib on his tongue, fakes insanity and moves in with what he calls the "nuts." Immediately, his contagious sense of disorder runs up against numbing routine. No way should guys pickled on sedatives shuffle around in bathrobes when the World Series is on. This means war! On one side is McMurphy. On the other is soft-spoken Nurse Ratched (Louise Fletcher), among the most coldly monstrous villains in film history. At stake is the fate of every patient on the ward. Based on Ken Kesey's acclaimed bestseller, One Flew Over the Cuckoo's Nest swept all five major 1975 Academy Awards: Best Picture (produced by Saul Zaentz and Michael Douglas), Actor (Nicholson), Actress (Fletcher), Director (Milos Forman) and Adapted Screenplay (Lawrence Hauben and Bo Goldman). Raucous, searing and with a superb cast that includes Brad Dourif, Danny DeVito, Christopher Lloyd in his film debut, this one soars.


Eternal Sunshine of the Spotless Mind (65 Votes)
From acclaimed writer Charlie Kaufman and visionary director Michel Gondry comes Eternal Sunshine of the Spotless Mind. An all-star ensemble cast shines in this comical and poignant look at breakups, breakdowns and breakthroughs. Joel (Jim Carrey) is stunned to discover that his girlfriend, Clementine (Kate Winslet), has had their tumultuous relationship erased from her mind. Out of desperation, he contacts the inventor of the process, Dr. Howard Mierzwiak (Tom Wilkinson), to get the same treatment. But as his memories of Clementine begin to fade, Joel suddenly realizes how much he still loves her. Kirsten Dunst, Mark Ruffalo and Elijah Wood co-star in Eternal Sunshine of the Spotless Mind - a memorable film that The Wall Street Journal calls "a romantic comedy unlike any other!"


Catch Me if You Can (59 Votes)
Inspired by the extraordinary true story of a brilliant master of deception and the FBI agent hot on his trail.


Good Will Hunting (56 Votes)
A true motion picture phenomenon, this triumphant story was nominated for 9 Academy Awards - winning Oscars for Robin Williams (Best Supporting Actor) and hot newcomers Matt Damon and Ben Affleck (Best Original Screenplay). The most brilliant mind at America's top university isn't a student...he's the kid who cleans the floors! Will Hunting (Damon) is a headstrong, working-class genius who's failing the lessons of life. After one too many run-ins with the law, Will's last chance is a psychology professor (Williams), who might be the only man who can reach him! You'll find Good Will Hunting a powerful and unforgettable movie experience!



Girl, Interrupted (51 Votes)
Drama based on writer Susanna Kaysen's account of her 18-month stay at a mental hospital in the 1960s., starring Winona Ryder, Brittany Murphy, Angelina Jolie, Whoopi Goldberg and Vanessa Redgrave.

Honorable Mention
(Notable Psychological Movies Just Outside The Top 10)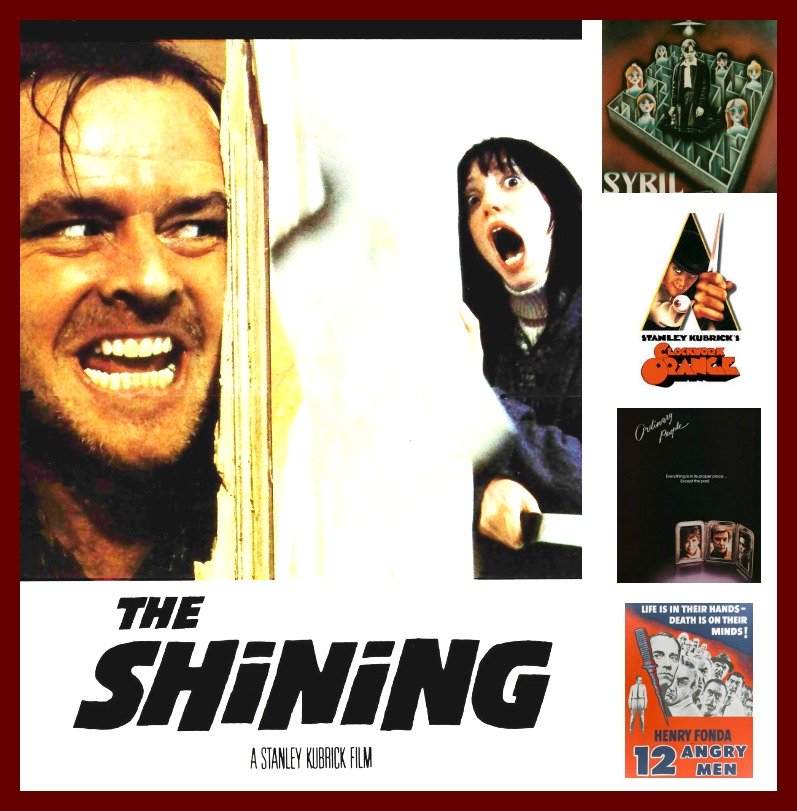 If you want some more great psych movie suggestions make sure you check out the films mentioned in the comments at the bottom of the page. As for my personal recommendation, watch 'Being John Malkovich' - I love this film!

Visit The Psychology Movies Page
The psychology movies page is designed to explore the different levels at which psychology in movies has been examined, researched and discussed. It also includes a great playlist of trailers from movies with a psychological theme. See following link for full details.
Dec 04, 23 03:28 AM

How to Get Someone Out of a Cult. Insightful article by Dr. Suzanne Newcombe, Senior Lecturer in Religious Studies at The Open University.

Nov 26, 23 10:14 AM

What is fictophilia?

Nov 24, 23 05:29 AM

I have always been incredibly self-conscious, particularly when it comes to what other people think of me. How can I stop worrying so much about what others
Please help support this website by visiting the All About Psychology Amazon Store to check out an awesome collection of psychology books, gifts and T-shirts.

Back To The Top Of The Page
Go From Best Psychological Movies Back To The Home Page