Advertise Here!
Psychology Movies

Thinking About Becoming A Psychology Student?

Find A Psychology School Near You

Psychology Movies
(Photo Credit: Kenneth Lu)
The psychology movies page is designed to explore the different levels at which psychology in movies has been examined, researched and discussed.
The inextricable link between movies and psychology is an obvious one when you consider that when you watch a film you are nearly always observing human behavior in its many ways shapes and forms. As Don Delillo noted "Film is more than the twentieth-century art. It's another part of the twentieth-century mind."
Why We Love Movies
One of the main reasons I wanted to do a psychology movies page was so that I could show one my all time favorite Youtube videos. How many of the films can you name?
Movie Therapy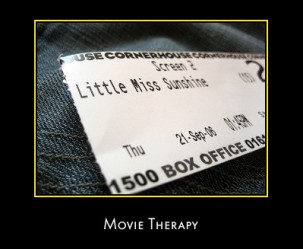 (Photo Credit: Syed Huda)
According to the Zur Institute the idea behind movie therapy (also known as cinema therapy, film therapy and reel therapy) is that clients learn to watch movies constructively so that they can reflect and pay attention to both the story and to themselves. In doing so, they can to learn to understand themselves and others much more objectively. The following quote from the Zur Institute explains the thinking underpinning this therapeutic philosophy.
"Movies affect many of us powerfully because the combined impact of images, music, dialogue, lighting, sound and special effects can elicit deep feelings and help us reflect on our lives. They can help us to better understand our own lives, the lives of those around us and even how our society and culture operate. They can shed light on political and spiritual matters too and can provide catharsis and perspective and may open our eyes to new ways of thinking, feeling and pursuing our lives. There are many ways to harness the power of movies to heal, grow and change. Movies have been used as an adjunct to psychotherapy and counseling as well as by themselves."


Learn More About Movie Therapy



The Zur Institute runs an online course in cinema therapy with provides American Psychological Association (APA) Continuing Education (CE) Credits for Psychologists.
Regardless of whether you are interested in doing the course, it's worth reading the course description, objectives and syllabus to get a real feel for the theory and practice of movie therapy.
Click Here for full details.


Recommended Reading


Bernie Wooder is the leading pioneer in applied movie therapy.
"Talking about film is a simple and effective way for many people to tune in to their feelings.
Because films are seen from a third person's perspective, clients can overcome feelings of denial when working with deep-seated problems. For them, movie therapy is ideal.
It's not always an easy option, and definitely not just about the 'feel good' factor. People who talk about their response to movies often feel quite unhappy when they exorcise those negative emotions, before they find the happiness and comfort beneath." (Bernie Wooder)
Psychology Movies: An Accurate Portrayal?
Psychology has always been a popular topic within the movies; however, there has been concern raised within the discipline that its portrayal in general along with that of psychologists and psychological disorders has been far from accurate on the whole.
Indeed, such was the concern surrounding psychology movies that back in 1998 members of the media psychology division of the American Psychological Society established a Media Watch Committee to examine the way psychologists, particularly therapists were portrayed in movies, television shows and books.
I state on the what is psychology page that there is confusion surrounding what psychology actually is and there is no doubt that this is in part (some would say in large part) because of its misrepresentation in the popular media.


Become A Psychology Movies Film Critic
Next time you watch a movie with a psychological theme; why not consider, reflect upon and research whether its an accurate portrayal. It's one of the most enjoyable ways I know of learning more about psychology.


Playlist of Trailers From Movies With A Psychological Theme


Quality Links
PsychMovies
Comprehensive website hosted and maintained by Brooke J. Cannon of Marywood University in Pennsylvania who has classified hundreds of films dealing with psychological issues. Dr Cannon has also written a number of very interesting articles relating to psychology in film which can accessed via the site.
Click Here To Visit PsychMovies.


American Psychological Association: Media Psychology Division

The Media Psychology Division of the American Psychological Association focuses on the roles psychologists play in various aspects of the media, including, but not limited to, radio, television, film, video, newsprint, magazines, and newer technologies.
Click Here To Visit The Media Psychology Division Homepage.


More Recommended Reading

Positive Psychology At The Movies: Using Films to Build Virtues and Character Strengths by Ryan M. Niemiec & Danny Wedding


Book Description
Movies are a powerful and enjoyable medium for learning. This book shows exactly how to use film to learn about the concepts and the real-life benefits of positive psychology, both for self-improvement and in classes or seminars.
Positive psychology is a science concerned with strengths and virtues, particularly those that lead to fulfillment, connectedness, and meaning in life. Drawing on the authors vast experience of teaching, movie discussion groups, and with patients, Positive Psychology at the Movies combines research-based advice on how to improve life and flourish with clear explanations of the scientific background using movies to exemplify, illuminate, and inspire.
See following link for more details:
Positive Psychology At The Movies: Using Films to Build Virtues and Character Strengths
USA Psychology Programs Search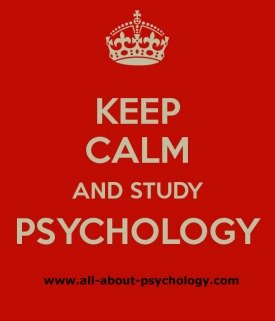 Find The Perfect Program For You Today!

Find A Psychology School Near You
Go From Psychology Movies Back To Home Page