ADVERTISE ON THIS PAGE

Contact Me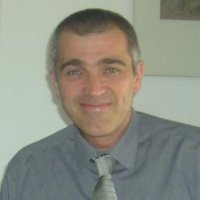 David Webb BSc (Hons), MSc
(Owner, writer & host of All-About-Psychology.Com)

Many thanks for visiting my psychology website. I would love to hear from you, so please feel free to get in touch via the following form  and I will get back to you as soon as possible.
All the very best

David Webb Bsc (Hons), MSc
Jul 30, 21 01:37 AM

Cognitive Archaeology: Learn all about the fascinating discipline devoted to the study of the evolutionary development of cognition.

Jul 30, 21 01:31 AM

Fascinating Q & A with Professor David Wilson, a renowned criminologist who has worked with and written about a number of British serial killers.

Jul 29, 21 01:00 PM

Originally presented as an address before the Kant Society in 1924, 'Gestalt Theory' by Max Wertheimer is a classic text in the history of Gestalt Psychology.
Back To The Top Of The Page