Contact Me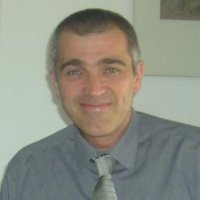 David Webb BSc (Hons), MSc
(Owner, writer & host of All-About-Psychology.Com)

Many thanks for visiting my psychology website. I would love to hear from you, so please feel free to get in touch via the following form  and I will get back to you as soon as possible.
All the very best

David Webb Bsc (Hons), MSc
Sep 25, 21 04:02 AM

Psychology Advertising: Connect With Hundreds Of Thousands Psychology Enthusiasts

Sep 24, 21 01:45 AM

Thinking is Difficult, That's Why Most People Judge. Think this great quote is by carl Jung? Think again and find out what he actually said.

Sep 23, 21 04:42 AM

Pareidolia: Learn all about the psychological phenomenon that makes us see faces in random places.
Back To The Top Of The Page