Click following link to check out a collection of classic articles that all psychology students should read.



Psychology Classics On Amazon





Contact Me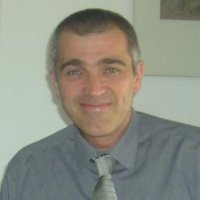 David Webb BSc (Hons), MSc
(Owner, writer & host of All-About-Psychology.Com)

Many thanks for visiting my psychology website. I would love to hear from you, so please feel free to get in touch via the following form  and I will get back to you as soon as possible.
All the very best

David Webb Bsc (Hons), MSc
May 23, 22 04:04 PM

I Have Superpowers teaches children how to tap into the secret weapon that each of us has within: our breathing!

May 20, 22 01:55 AM

Learn all about the origins and meaning of the pitchfork shaped psychology symbol.

May 17, 22 11:57 PM

Pixie Van Dimple and the Wrong Kind of Artificial Intelligence is a timely and much loved book on the importance of educating children about online safety.
Back To The Top Of The Page