Click following link to check out a collection of classic articles that all psychology students should read.



Psychology Classics On Amazon





Contact Me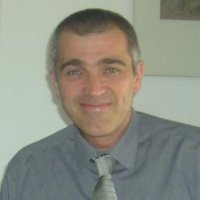 David Webb BSc (Hons), MSc
(Owner, writer & host of All-About-Psychology.Com)

Many thanks for visiting my psychology website. I would love to hear from you, so please feel free to get in touch via the following form  and I will get back to you as soon as possible.
All the very best

David Webb Bsc (Hons), MSc
Oct 02, 22 08:49 AM

Scared out of your mind: Halloween, fear and the brain. Great article by Kira Shaw, Postdoctoral Researcher in Neuroscience, University of Sussex.

Oct 02, 22 05:20 AM

Excellent article on the reliability of children's eyewitness testimony, by Dr. Ben Cotterill, Lecturer in Psychology, Clemson University.

Oct 01, 22 05:12 AM

Written by a lecturer in psychology these guidance notes are designed to help you plan, execute and write-up your psychology research project.
Back To The Top Of The Page