Advertise Here!
Contact Me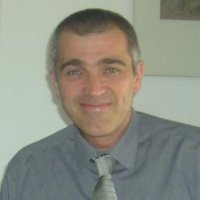 David Webb BSc (Hons), MSc
(Owner, writer & host of All-About-Psychology.Com)

I would love to hear from you, so please feel free to get in touch via the following e-mail address  and I will get back to you as soon as possible.
davidwebb@all-about-psychology.com 
All the very best

David Webb Bsc (Hons), MSc
Dec 15, 19 07:29 AM

Fascinating article on the use of virtual reality by Dr. Thuong Hoang and Dr. Guy Wood-Bradley from Deakin University.

Dec 11, 19 04:45 AM

Great article by work psychologist Dr. Theo Veldsman on intelligent leaders.

Dec 10, 19 02:03 AM

Excellent article on unconscious bias by researchers Melissa Wheeler and Victor Sojo from the University of Melbourne.
Back To The Top Of The Page