Click following link to check out a collection of classic articles that all psychology students should read.



Psychology Classics On Amazon





Contact Me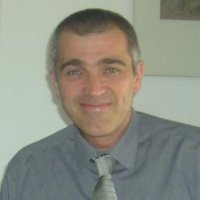 David Webb BSc (Hons), MSc
(Owner, writer & host of All-About-Psychology.Com)

Many thanks for visiting my psychology website. I would love to hear from you, so please feel free to get in touch via the following form  and I will get back to you as soon as possible.
All the very best

David Webb Bsc (Hons), MSc
Mar 31, 23 11:59 AM

Great article on the emotional power of music by Michael Bonshor Course Director, Music Psychology in Education, Performance and Wellbeing, University of Sheffield.

Mar 30, 23 01:44 PM

Historically important gestalt psychology article written by Professor A. T. Poffenberger in 1930.

Mar 29, 23 05:31 PM

Facts About Dreams. Classic article from 1961 in which Lawrence Galton tackles a range of questions about dreams.
Back To The Top Of The Page