Contact Me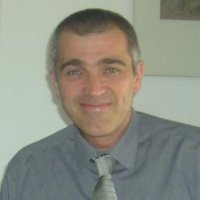 David Webb BSc (Hons), MSc
(Owner, writer & host of All-About-Psychology.Com)

I would love to hear from you, so please feel free to get in touch via the following e-mail address  and I will get back to you as soon as possible.
davidwebb@all-about-psychology.com 
All the very best

David Webb Bsc (Hons), MSc
Oct 15, 20 01:27 AM

The Power of Suffering is psychologist David Roland's personal investigation into the nature of human suffering. When our world is turned upside down, what does it do to us, how do we survive it, and…

Oct 13, 20 02:57 PM

Why are some people more competitive than others? It turns out competitiveness says a lot about who we are. Learn more through East Oregon University.

Oct 12, 20 02:14 AM

The Inner Human podcast is devoted to providing interesting and novel insights into the field of psychology.
Back To The Top Of The Page