Martin Theodore Orne: Today in the History of Psychology (16th October 1927)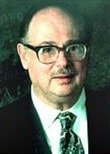 Martin Theodore Orne was born. Emeritus professor of psychiatry and psychology at the University of Pennsylvania, Orne was renowned for his pioneering work concerning the nature of hypnosis, memory distortion and lie detection and for his involvement as an expert witness in high profile criminal trials such as the Kenneth Bianchi 'Hillside Strangler' trial and the Patty Hearst bank robbery case.

Orne was also hugely influential in raising awareness of the inherent problem of demand characteristics within laboratory based behavioral research and the need for constant vigilance on the part of researchers concerning the ecological validity of their experiments.