Advertise Here!
www.all-about-psychology.com/psychology-advertising.html
Is This A Psychological Problem?
by Anonymous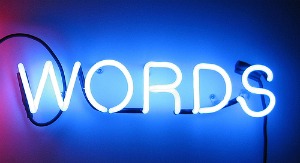 Photo Credit: Pierre Metivier
Quite frequently when I read, I'll run into certain abstract words that I can't seem to "understand." On some level I know the meanings of the words, and can easily list their synonyms or definitions. But there's no implicit flash of understanding, no deeper sense of comprehension.

I re-read the words over and over again, KNOWING that I know what they mean, but FEELING like I don't. They're always words that represent more abstract concepts, like feelings, or words like "understand" or "awareness." Sometimes it helps if I try to rephrase the words with a more concrete slant. It's quite bizarre, and it doesn't always happen; but it's something I've definitely noticed for quite a while now.

So what I'm wondering is: Is there any real condition that sounds like this? Or is this just something that's all in my head? (Note: I don't think I have a learning disorder, since I've been quite successful in school, and used to read all the time, easily, when I was a kid)
If you like this website please support my
All About Psychology Patreon Page
so that I can continue to create free content and resources for psychology students and educators.