Positive Psychology Show
by Shalhavit Simcha Cohen
(Jerusalem, Israel & NY)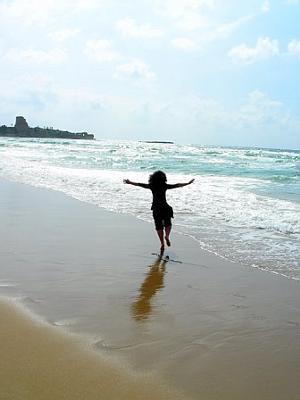 Being Creative
I'm working with Tal Ben Shahar, teaching positive psychology at Harvard and in Israel. We are looking to come up with an attractive format for a SHOW. Through the show will be brought tools of positive psych and positive news. looking for advice, ideas and collaboration.

shalhavit@gmail.com

Comments

Positive psych show sounds like a great idea! (Anonymous):

Your idea for a positive psych show sounds like a great idea! At http://www.happier.com , we've found that users love hearing stories of real people using positive psych, and that users also like seeing the experts on video. Let me know if we can help!

Becoming Reality (Shalhavit-Simcha Cohen):

Founder and Project Director of Un Miserable:Television Show Promoting Happier Living with Unscripted Reality Content by Dr. Tal Ben-Shahar of Harvard University and Positive focused Research

Currently Pitching to PBS, MTV, Discovery. We are SEEKING more Sponsors.

A Comic Reality Series & Online Accredited Class... Promoting Happier living! UnMiserable? A Comic Reality Educational Television Series :-) Promoting Happier Living Based on Harvard most popular Happiness Class? Content by brilliant Professors of Harvard University and more. BOXES: look for details on course!

Content by University Professors:

Martin Seligman Upenn, Also APA Tal Ben-shahar Harvard Ellen J Langer Harvard Corey Keyes Emory Todd Kashadn George Mason Harry Reis Rochester Steven Pinker Harvard Debra Levi Tufts Chris Miller Tufts Richard Summers Upenn and more wonderful scholars! On topics such as Mindfulness, Happiness, Optimism

at UnMiserable.com or www.shalhav.it

Essential Reading

Authentic Happiness: Using the New Positive Psychology to Realize Your Potential for Lasting Fulfillment by Martin Seligman.




Book Description

A national bestseller, Authentic Happiness launched the revolutionary new science of Positive Psychology—and sparked a coast-to-coast debate on the nature of real happiness.

According to esteemed psychologist and bestselling author Martin Seligman, happiness is not the result of good genes or luck. Real, lasting happiness comes from focusing on one's personal strengths rather than weaknesses—and working with them to improve all aspects of one's life. Using practical exercises, brief tests, and a dynamic website program, Seligman shows readers how to identify their highest virtues and use them in ways they haven't yet considered. Accessible and proven, Authentic Happiness is the most powerful work of popular psychology in years.

See following link for full details.

Authentic Happiness: Using the New Positive Psychology to Realize Your Potential for Lasting Fulfillment


Related Content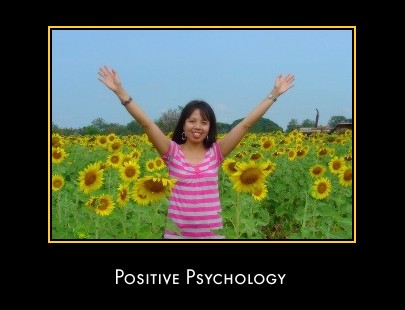 (Photo Credit: Thai Jasmine)

See following link for information and resources relating to positive psychology.

Positive Psychology

"Habits of thinking need not be forever. One of the most significant findings in psychology in the last twenty years is that individuals can choose the way that they think." (Martin Seligman)
so that I can continue to create free content and resources for psychology students and educators.