Advertise Here!
www.all-about-psychology.com/psychology-advertising.html
Cognitive Psychology Question
by Marc Freccero
(East Longmeadow, MA, United States)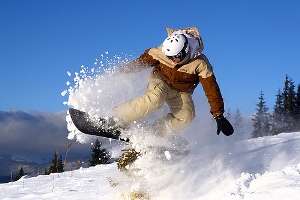 Photo Credit: mcmortygreen
This may take a little explaining - but obviously your mind is a powerful tool. I was wondering if it is possible to make myself see things that arn't there at will.



For example, if I was waiting in the doctor's office for an appointment, I could be snowboarding in a complete 5 sensory experience created by my mind and then jump back to reality. In a way I would almost have controlled schizophrenia. Is this possible? If so, how would you do it? I feel like it really is possible because its all in your mind so you mentally could force you mind to create it because remember - you don't see whats here, you see what your mind TELLS you is here. Btw im not talking about day dreaming - I'm talking about a complete 5 sensory experience that feels exactly as if I was doing it in real life.
If you like this website please support my
All About Psychology Patreon Page
so that I can continue to create free content and resources for psychology students and educators.