Popular Psychology Term: Emotional Button
by yp Chan
(Ca, US)
Is the term "emotional button" or "psychological button" a technical term? Or, is it just a pop psych saying?

If it is technical, is it Freudian?

Thank you for answering.

Related Information on The All About Psychology Website

Psychology Terms

Related Reading

Fool's Paradise: The Unreal World of Pop Psychology by Stewart Justman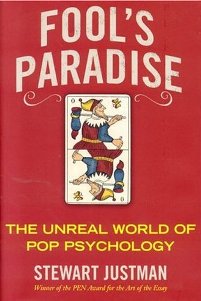 Book Review By Kenneth Siber From Scientific American
The genre of psychological self-help books has grown tremendously, and authors such as Dr. Phil (McGraw), Wayne Dyer and John Gray are repeat visitors to the best-seller lists. Such popularity poses a paradox, though: If the books really worked, why would readers need to keep buying them? In the erudite yet lively Fool's Paradise, literary scholar Stewart Justman argues that pop psychology texts are ineffective because, among other things, they encourage people to hyperfocus on their own emotional states.
The literature is rife with supposed success stories about people overcoming negative emotions and behaviors, many of which are suspiciously sketchy and formulaic. Loose or out-of-context quotations from serious literary and philosophical works are another ill staple of the genre. Citing more than 40 guidebooks, he shows that the field's problems are serious indeed.
See following link for more details:
Fool's Paradise: The Unreal World of Pop Psychology
so that I can continue to create free content and resources for psychology students and educators.