Advertise Here!
www.all-about-psychology.com/psychology-advertising.html
Behavior Categorization
by Anonymous
(United States)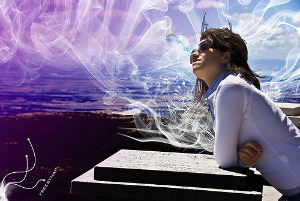 Photo Credit: Libero Guerra
Ever since I was little I've had a very good imagination. Whenever I got a "good movie" going on in my head, so to speak, I would pace back and forth and begin quickly moving my hand and fingers in tune with any action I was imagining. Often I'd become completely engrossed in the mental movie I was creating. It was completely voluntary, it allowed me to be, on some level, physically part of the imagining.

I do artwork now-a-days, and once in a while, I'll be brainstorming some good ideas and I'll find myself doing it, like I did when I was a child. Its odd behavior and I can't seem to find any information anywhere online. What exactly would this be under?

Thank you in advance.
If you like this website please support my
All About Psychology Patreon Page
so that I can continue to create free content and resources for psychology students and educators.