Advertise Here!
www.all-about-psychology.com/psychology-advertising.html
Applying Classical Conditioning
by Brittany
(Jackson, K.y, Breathitt )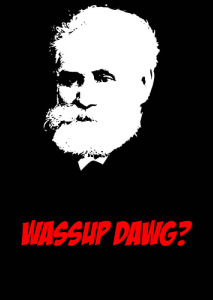 Photo Credit: Stefano Bertolo
For the following example, identify or suggest the US, UR, CS, CR, as well as the principles likely to be at work.




While caring for a friend's dog, you notice that it displays a fear-like posture as you roll up a newspaper. You try this several times more and become convinced that this dog is generally afraid of rolled up newspapers.
If you like this website please support my
All About Psychology Patreon Page
so that I can continue to create free content and resources for psychology students and educators.