Advertise Here!
www.all-about-psychology.com/psychology-advertising.html
Absence of a Father Figure During Childhood
by Jacque
(LA, California)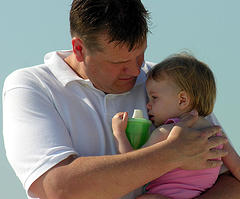 (Photo Credit: Old Shoe Woman)
Besides the Freud perspective, is there any place I can start looking to find out issues/problems women tend to have due to absence of a father figure during childhood? I'm mainly interested to find out how a woman may overcome these challenges or disabilities caused throughout their development.

And are there any practices besides therapy and medications that counteract these difficulties in a woman's life?
If you like this website please support my
All About Psychology Patreon Page
so that I can continue to create free content and resources for psychology students and educators.