Advertise Here!
www.all-about-psychology.com/psychology-advertising.html
Psychology of Lying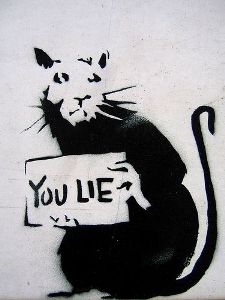 Photo Credit: Niznoz
Hi,

I am looking to understand a person's lying habit. And any tips to deal with them in a way so as to correct them and set them on the path of truth.


Usually the lies are only used as a defense mechanism - to protect the person from having to face the consequences of doing something wrong.

What is the underlying reason for lying?

Thanks for your input.


If you like this website please support my
All About Psychology Patreon Page
so that I can continue to create free content and resources for psychology students and educators.