Advertise Here!
www.all-about-psychology.com/psychology-advertising.html
Psychology Questions
by Myriah
(Secondcreek, WV, USA)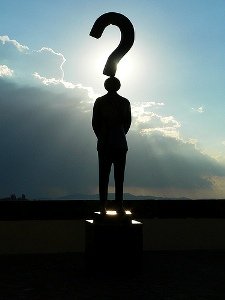 Photo Credit: Marco Bellucci
Hi my name is Myriah and I'm a Highschool student in a Psychology class and our first assignment is to write 30 questions we would like to know about Psychology and its studies, well I can't quite seem to come up with very many and I need a little help

I'm studying Psychology as a major and i just dont seem to be very good at it, so I guess what I'm saying is is there anyone who can help me and my discomfort with this assignment?

Thanks ever so much,

Myriah
If you like this website please support my
All About Psychology Patreon Page
so that I can continue to create free content and resources for psychology students and educators.