Evolutionary Psychology

Thinking About Becoming A Psychology Student?
Find A Psychology School Near You

Evolutionary Psychology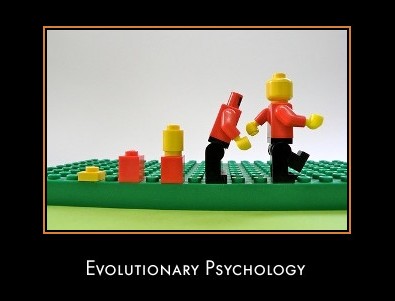 (Photo Credit: mwboeckmann)
What is Evolutionary Psychology?
According to Leda Cosmides and John Tooby (two of the founders within the field); evolutionary psychology is an approach to psychology, whereby knowledge and principles from evolutionary biology are employed in research on the structure of the human mind.
Cosmides and Tooby stress that evolutionary psychology is not an area of study, like vision, reasoning, or social behavior, rather, it is a way of thinking about psychology that can be applied to any topic within it.
Learn About Evolutionary Psychology
Center For Evolutionary Psychology

Based at The University of California, Santa Barbara, The Center For Evolutionary Psychology boasts one of the largest and most active communities of researchers in evolutionary psychology and allied disciplines in the world.
In addition to showcasing evolutionary psychology research topics and approaches, the center's website includes an excellent primer in evolutionary psychology which you can read by HERE.
You can visit the center's website homepage by Clicking Here


Evolutionary Psychology Journal

Evolutionary Psychology is an excellent open-access peer-reviewed journal that aims to foster communication between experimental and theoretical work on the one hand and historical, conceptual and interdisciplinary writings across the whole range of the biological and human sciences on the other.
Click Here to read the Evolutionary Psychology Journal.


A Brief History of Violence

In this enlightening talk Steven Pinker charts a history of violence from Biblical times through the present, arguing that modern society has a little less to feel guilty about. Steven Pinker is a world renowned psychologist, acknowledged for his wide-ranging advocacy of evolutionary psychology and the computational theory of mind.




Interview with Evolutionary Psychologists Leda Cosmides and John Tooby
Recommended Reading
Evolutionary Psychology: The New Science of the Mind by David Buss

Book Description

Composed of cutting-edge research and featuring an engaging writing style, the author offers compelling scientific answers to the profound human questions regarding love and work.
Beginning with a historical introduction, the text logically progresses by discussing adaptive problems humans face and ends with a chapter showing how the new field of evolutionary psychology encompasses all branches of psychology. Each chapter is alive with the subjects that most occupy our minds: sex, mating, getting along, getting ahead, friends, enemies, and social hierarchies. Why is child abuse 40 times more prevalent among step-families than biologically intact families? Why, according to one study, did 75% of men but 0% of women consent to have sex with a complete stranger?
Buss explores these intriguing quandaries with his vision of psychology in the new millennium as a new science of the mind. Anyone with an interest in the biological facets of human psychology will find this a fascinating read.

See following link for more details:

Evolutionary Psychology: The New Science of the Mind (3rd Edition)
USA Psychology Programs Search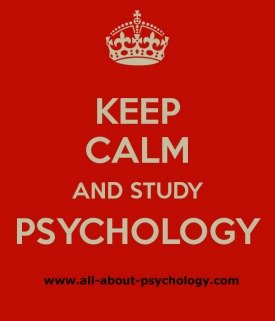 Find The Perfect Program For You Today!
Find A Psychology School Near You

Back To Top Of The Page


Go Back To The Types of Psychology Page


Go From Evolutionary Psychology Back To Home Page