Optical Illusions

Thinking About Becoming A Psychology Student?
Find A Psychology School Near You

Optical Illusions
Optical illusions have long been a source of psychological interest, particularly in relation to visual perception, sensory processes and attention. The following extract, for instance, from 1897 is taken from an article written by E.W Scripture from Yale University entitled "Sources of The New Psychology."
"The physiology of the eye originated much of the psychology of sight. Concerning the functions of the optical systen, physiology can scarcely be said to have gone beyond the dioptrics of the eye. Nearly all further knowledge consists of deductions from the mental experiences of the subject. For example, physiology knows almost nothing concerning the functions of the retina. Psychologically, however, the color sensations and their combinations can be accurately measured. It is trus that the investigations of color vision have been are mainly carried out by physiologists and physicists; but the point of view has become primarily a purely psychological one. This is strikingly exemplified in the researches of König, from which physiological deductions and practically excluded. For the various other phenomena, such as those of the optical illusions, of monocular and of binocular space, we have at present no hope of anything beyond a psychological knowledge, and the investigations of Hering, Helmholtz, and others can be regarded as direct contributions to psychology."
Quality Links
Illusions & Visual Phenomena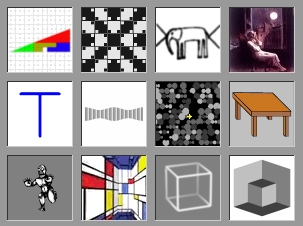 A must visit and bookmark website. This outstanding resource comes courtesy of Michael Bach a vision scientist from the University of Freiburg. Here you will find a wonderful collection of illusions complete with explanatory attempts.
Also available on the site is an Illusions Primer written by Professor Bach and Dr Charlotte M Poloschek. I highly recommend that you read the primer before exploring the links and resources on this page.
Click Here to read the optical illusions primer.
Click Here to visit Professor Michael Bach's website.


San Francisco Exploratorium: The Museum of Science, Art, & Human Perception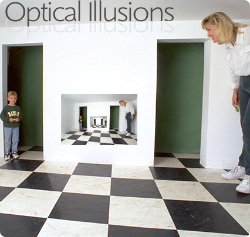 Great section on the website dedicated to exploring illusions.
Click Here to explore the illusions page.


Optical-Illusions 'May Detect Schizophrenia'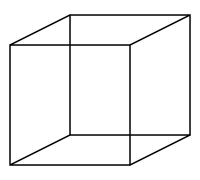 See following link to listen to Claudia Hammond and Dr Steve Dakin discuss the notion that people with schizophrenia can't see optical-illusions and whether illusions, therfore, could be a way to test for the condition.
http://bbc.in/OpticalSchizophrenia


Ten of The Greatest Illusions
Article published in the Daily Mail featuring psychologist Professor Richard Wiseman.
http://bit.ly/GreatestOpticalIllusions


Great Videos
Our Mind's Eye
Fascinating video featuring Cognitive neuroscientist Al Seckel, widely regarded as one of the world's leading authorities on visual and sensory illusions. Here Seckel discusses the underlying mechanisms and frameworks of perception, and how they give rise to different systems of belief.
Illusions Collection
Which one do you like best?


Your Brain is Badly Wired — Enjoy it!
Another engaging video on perceptual illusions featuring Cognitive neuroscientist Al Seckel.
Essential Optical Illusions Reading
The Al Seckel Collection
As mentioned above Al Seckel is widely regarded as one of the world's leading authorities on visual and sensory illusions. You will find any of the books featured below as fascinating as it is engaging.



USA Psychology Programs Search
Find The Perfect Program For You Today!
Find A Psychology School Near You

Back To Top Of The Page


Go Back To The Main Psychology Expert Interviews Page


Go From Optical Illusions Back To Home Page