Stanley Milgram: Today in the History of Psychology (15th August 1933)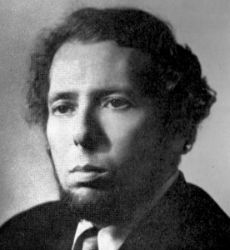 Stanley Milgram was born. Milgram was renowned for conducting a series of the most notorious and controversial experiments in the history of psychology designed to explore the extent to which people would be willing to obey an experimenter's orders to administer 'electric shocks' as a form of punishment in a 'learning exercise.'

In 1963 Milgram published a number of papers documenting the disturbing finding that 65% of his subjects obeyed orders from an authority figure to inflict severe levels of pain on someone else, a finding he examined in detail in 1974 in his book 'Obedience to Authority' which was translated into seven languages. Milgram's work on obedience not only raised serious questions about research ethics but was also challenged on methodological grounds, most notably in relation to his very small sample size and the fact that the infamous 65% obedience level figure was based on just one out of 24 experimental variations. Despite this, Milgram's work still ranks among the most influential areas of social psychological research.

An avant-garde thinker, Milgram also conducted fascinating research into such things as the 'small world' phenomenon, the effects of televised antisocial behavior and the experience of living in cities.

Visit patreon.com/all_about_psychology to become a psychology patron and help support the creation of free resources for psychology students and educators.