Psychology of Dreams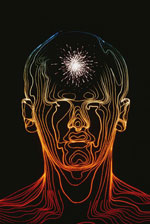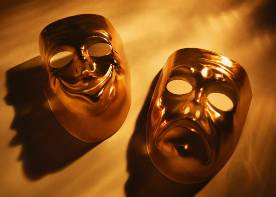 Thinking About Becoming A Psychology Student?
Find A Psychology School Near You
Psychology of Dreams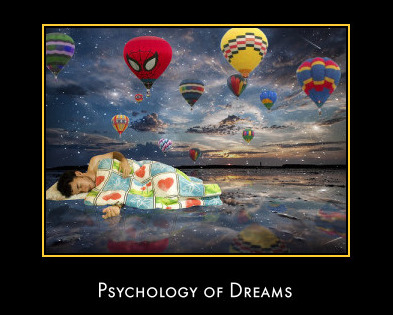 (Photo Credit: Diego da Silva)
Welcome to the psychology of dreams section of the website, built in recognition of the long and distinguished history of dream psychology. Sigmund Freud is widely considered the most important writer on the subject given his ground breaking theories on the place of symbolism in dreaming. With this in mind, among other things, from this page, you will be able to access some of Freud's most iconic dream analysis publications, as well as other fascinating articles on the subject.
Dreams, What They Are About & Why We Have Them
To find out watch the following video which is part of an outstanding lecture series by Paul Bloom, professor of psychology at Yale University. Dream psychology is covered in the second half of the lecture around the 45 minute mark.
The other 19 lectures in this excellent introduction to psychology course, made freely available as part of the Open Yale initiative can be accessed via the following link.
Quality Psychology of Dreams Links
Dream Research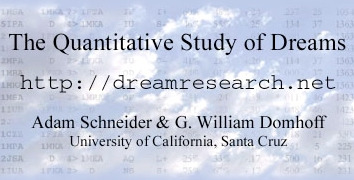 Brilliant resource containing everything needed to conduct scientific studies of dream meaning via content analysis. Even includes a companion site showcasing a collection of over 20,000 dream reports. The reports are drawn from a variety of different sources and research studies, from people of all ages.
Click Here To Visit Dream Research.Net


International Association for the Study of Dreams
The International Association for the Study of Dreams is a non-profit, international, multidisciplinary organization dedicated to the pure and applied investigation of dreams and dreaming. Their primary aims are to promote an awareness and appreciation of dreams in both professional and public arenas; to encourage research into the nature, function, and significance of dreaming; to advance the application of the study of dreams; and to provide a forum for the eclectic and interdisciplinary exchange of ideas and information.
Click Here To Visit the International Association for the Study of Dreams Website.


Shrink Rap Radio: Dream Podcasts

Excellent psychology podcast show Hosted by David Van Nuys, Ph.D. Emeritus Professor of Psychology at Sonoma State University.
Click Here To listen to over 20 fascinating podcasts on the subject of dreams.


Psychology of Dreams Books & Articles
CLICK HERE for a free full-text PDF of Sigmund Freud's Dream Psychology: Psychoanalysis for Beginners. Among the chapters in this famous book are:
Dreams Have A Meaning
The Dream Mechanism
Why The Dream Disguises The Desires
Dream Analysis
Sex in Dreams
The Wish in Dreams
There is also an audio version of dream psychology that can be accessed via the following link.
Psychology Audio


The History of Dream Theory by Harold McCurdy
Originally published in 1946 this illuminating article attempts to supplement the historical section of Sigmund Freud's Interpretation of Dreams by drawing on the work of ancient writers such as Aristotle, Plato, Lucretius and Artemidorus.
See following link for full details.
The History of Dream Theory



Facts About Dreams

How often do we dream? Why do we forget many of our dreams? Can you tell when and what someone else is dreaming? What kind of dreams do people have? Great article from 1961 in which Lawrence Galton which tackles these and other questions about dreams.
You can access this article via the following link.
Common Dreams
Article from 1925 by James J. Walsh, M.D., Ph.D, documenting and seeking to explain our most common dreams.
You can access this article via the following link.
Recommended Reading
Sleep and Dreaming: Scientific Advances and Reconsiderations by Edward F. Pace-Schott, Mark Solms, Mark Blagrove & Stevan Harnad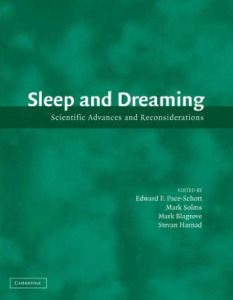 Book Description
From the study of brainstem-based models of sleep cycle control, current research is moving toward combined brainstem/forebrain models of sleep cognition. The book presents five papers by contemporary leading scientists, and more than seventy-five commentaries on those papers by nearly all of the other distinguished authorities in the field.
Topics include mechanisms of dreaming and REM sleep, memory consolidation in REM sleep, and an evolutionary hypothesis of the function of dreaming. The papers and commentaries, together with the authors' rejoinders, represent significant advances in the understanding of the sleeping and dreaming brain.

See following link for more details:
Sleep and Dreaming: Scientific Advances and Reconsiderations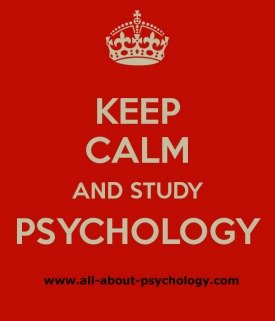 Find The Perfect Program For You Today!
Find A Psychology School Near You
Go From Psychology of Dreams Back To Home Page