Click following link to check out a collection of classic articles that all psychology students should read.



Psychology Classics On Amazon





Psychology News - September 2016




Thinking About Becoming A Psychology Student?

Find A Psychology School Near You


The All About Psychology Newsletter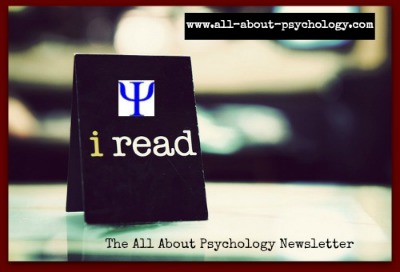 (Photo Credit: Daniel Go - via flickr Creative Commons)
Latest Newsletter
A very warm welcome to the latest edition of the All About Psychology Newsletter.
CONTENTS
Latest News
Expert Q & A
Top Resource
Food For Thought
Did You Know?
Just For Fun
Latest News
Carl Jung
I recently updated the Carl Jung section of the website. See following link for Carl Jung information and resources, including free full-text articles e.g. The Association Method.
Expert Q & A 
Richard E. Cytowic, MD, MFA, is Professor of Neurology at George Washington University, and best known for bringing the topic of synesthesia back to mainstream science. 


You can access the interview with Richard E. Cytowic via the following link. 


Top Free Resource
Excellent FREE resource for anybody interested in psychotherapy or counseling psychology.

This excellent Ebook is by acclaimed psychologist Lawrence E. Shapiro, Ph.D., who in a distinguished career spanning over 30 years has written over fifty books and published hundreds of psychological tools and therapy handouts used by mental health professionals around the world.
See following link to download Dr. Shapiro's latest Ebook for free.
52 Therapist-Prescribed Activities
Food For Thought
Great quotes that make you think!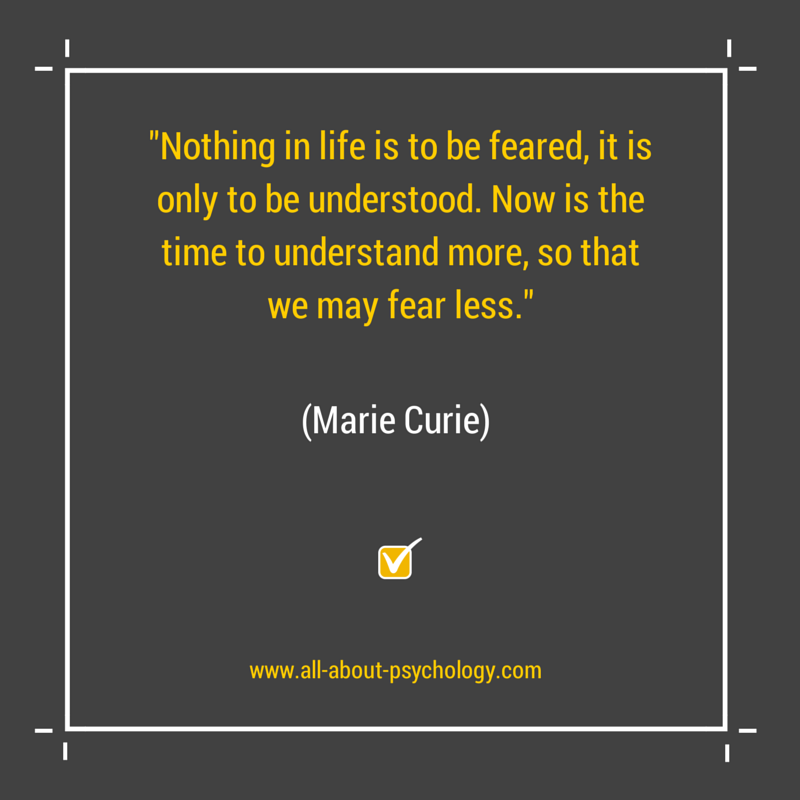 Did You Know?
Fab facts all psychology lovers should know!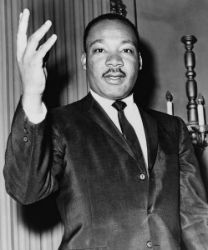 On the 1st September 1967, Nobel Prize-winning civil rights leader Martin Luther King Jr., delivered a speech entitled 'The Role of the Behavioral Scientist in the Civil Rights Movement' at the American Psychological Association (APA) Annual Convention in Washington, D.C.
Among the major topics raised in this powerful address were urban riots, the Vietnam War, unemployment, civil disobedience, political action, creative maladjustment and the pressing need for the 'social scientist to address the white community and tell it like it is.'
Information via:
On This Day in Psychology: A Showcase of Great Pioneers and Defining Moments

Just For Fun
See following link to check out more great psychology memes.
10 More Memes Psychology Students Will Love
Great T-Shirt Designs for Psychology Lovers!

CLICK HERE to see the full range of designs available.

---
Back To Top Of The Page
Go Back To The Latest Psychology Newsletter Page