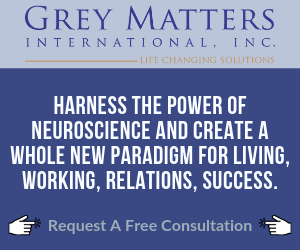 Psychotherapy

Thinking About Becoming A Psychology Student?

Find A Psychology School Near You

Psychotherapy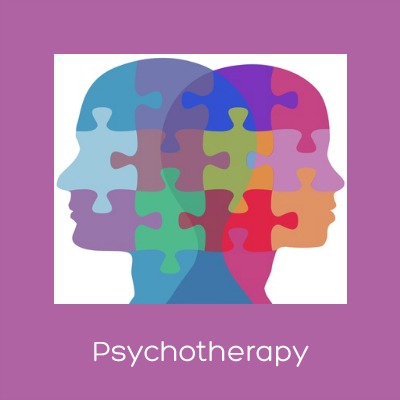 What is Psychotherapy?
According to the National Institute of Mental Health, psychotherapy offers a way to treat people with a mental disorder by helping them understand their illness. It teaches people strategies and gives them tools to deal with stress and unhealthy thoughts and behaviors. It helps patients manage their symptoms better and function at their best in everyday life.
Sometimes psychotherapy alone may be the best treatment for a person, depending on the illness and its severity. Other times, it is combined with medications. Therapists work with an individual or families to devise an appropriate treatment plan.
Writing for the BBC James Tighe notes that "Psychotherapy-is-often seen as synonymous with psychiatry. However, the 'talking cure' includes several therapeutic approaches used to treat emotional distress, psychiatric disorders and everyday stress."
Types of Psychotherapy
Many kinds of psychotherapy exist and there is no "one-size-fits-all" approach. Some people may have a treatment plan that includes only one type of psychotherapy. Others receive treatment that includes elements of several different types.
Among the most common psychotherapies available are:
Cognitive Behavioral Therapy
Cognitive behavioral therapy (CBT) is a blend of two therapies: cognitive therapy (CT) and behavioral therapy. CT was developed by psychotherapist Aaron Beck, M.D., in the 1960's. CT focuses on a person's thoughts and beliefs, and how they influence a person's mood and actions, and aims to change a person's thinking to be more adaptive and healthy. Behavioral therapy focuses on a person's actions and aims to change unhealthy behavior patterns.
CBT helps a person focus on his or her current problems and how to solve them. Both patient and therapist need to be actively involved in this process. The therapist helps the patient learn how to identify distorted or unhelpful thinking patterns, recognize and change inaccurate beliefs, relate to others in more positive ways, and change behaviors accordingly.
Interpersonal Therapy
Interpersonal therapy (IPT) is most often used on a one-on-one basis to treat depression or dysthymia (a more persistent but less severe form of depression). The current manual-based form of IPT used today was developed in the 1980's by Gerald Klerman, M.D., and Myrna Weissman, M.D.
IPT is based on the idea that improving communication patterns and the ways people relate to others will effectively treat depression. IPT helps identify how a person interacts with other people. When a behavior is causing problems, IPT guides the person to change the behavior. IPT explores major issues that may add to a person's depression, such as grief, or times of upheaval or transition. Sometimes IPT is used along with antidepressant medications.
Family-Focused Therapy
Family-focused therapy (FFT) was developed by David Miklowitz, Ph.D., and Michael Goldstein, Ph.D., for treating bipolar disorder. It was designed with the assumption that a patient's relationship with his or her family is vital to the success of managing the illness. FFT includes family members in therapy sessions to improve family relationships, which may support better treatment results.
Generally, the family and patient attend sessions together. The needs of each patient and family are different, and those needs determine the exact course of treatment. However, the main components of a structured FFT usually include:
Family education on bipolar disorder
Building communication skills to better deal with stress
Solving problems together as a family
Psychodynamic Therapy
Historically, psychodynamic therapy was tied to the principles of psychoanalytic theory, which asserts that a person's behavior is affected by his or her unconscious mind and past experiences. Now therapists who use psychodynamic therapy rarely include psychoanalytic methods. Rather, psychodynamic therapy helps people gain greater self-awareness and understanding about their own actions.
It helps patients identify and explore how their nonconscious emotions and motivations can influence their behavior. Sometimes ideas from psychodynamic therapy are interwoven with other types of therapy, like CBT or IPT, to treat various types of mental disorders.
(Information courtesy of the National Institute of Mental Health).
Psychotherapy Classics on Kindle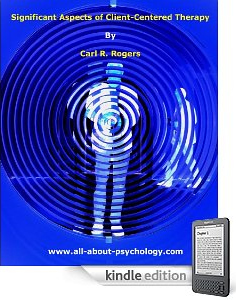 The Psychotherapy-Kindle collection forms part of a wider initiative to make important, insightful and engaging psychology publications widely available. You can access the full collection via the following link.
Psychotherapy Kindle Collection


Recommended Reading
Current Psychotherapies By Raymond J. Corsini & Danny Wedding

Book Description

Used in top counseling, psychology, and social work programs, CURRENT PSYCHOTHERAPIES will not only help you excel in the course, but also to learn, compare, and apply the major systems of-psychotherapy in a way that will be meaningful in your own practice. Each contributor is either an originator or a leading proponent of one of the systems, and each presents the basic principles of the system in a clear and straightforward manner, discussing it in the context of the other systems.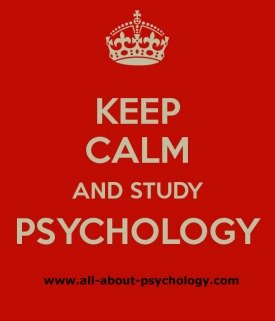 Find The Perfect Program For You Today!

Find A Psychology School Near You
Go From Psychotherapy Back To The Home Page