Transpersonal Psychology
Thinking About Becoming A Psychology Student?
Find A Psychology School Near You
---
Transpersonal Psychology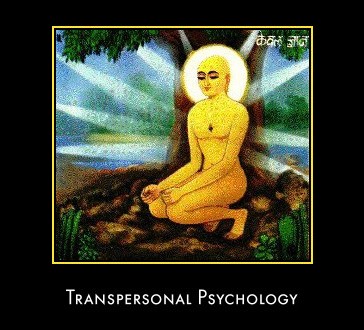 ---
What is Transpersonal Psych?
---
According to the Transpersonal Psychology Section of the British Psychological Society, "Transpersonal Psychology addresses the spiritual nature of humankind. Unlike religion and theology, its interest centres on the mind and behaviour; hence it is a branch of Psychology.
All the major spiritual and mystical traditions of the world incorporate teachings about the nature of mind and promote behavioural practices intended - amongst other goals - to bring about psychological transformations. Transpersonal psychology addresses these teachings and practices, researching their value and evaluating their relationships to ideas promulgated in Psychology.
In essence Transpersonal Psychology seeks to integrate non-scientific spiritual insights with observations and models associated with the rigorous methodological approach of psychological science."
Transpersonal Psych Video
Short interview filmed during the Mental Health, Wellbing and Spirituality Conference in 2005 featuring Dr. David Lukoff addressing the question, what is Transpersonal Psych?
---
Quality Transpersonal Psych Links
---
Sofia University - Formerly The Institute of Transpersonal Psychology
Click Here to access an excellent collection of Transpersonal Psychology resources
Spiritual Emergencies and Spiritual Competencies

Very interesting Podcast interview with clinical psychologist David Lukoff, professor of psychology at the Institute of Transpersonal Psych in Palo Alto, California.
Click Here To Listen to The Spiritual Emergencies and Spiritual Competencies Podcast in full.
---
Essential Transpersonal Psychology Reading
---
Textbook Of Transpersonal Psychiatry And Psychology by Bruce Scotton, Allen Chinen and John Battista.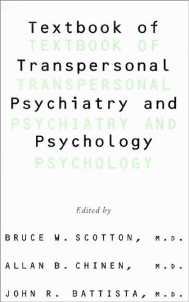 Book Description
This important new book brings together the work of top scholars and clinicians at leading universities and medical centers on the benefits and risks of transpersonal therapy. After comparing a variety of multicultural approaches—Zen Buddhism, existential phenomenology, and Christian mysticism, among many others—the book offers a wealth of information on specific disorders and the application of transpersonal psychology techniques such as visualization, breathwork, and "past lives" regression.
With solid scholarship, wide scope, and accessible style, Textbook of Transpersonal Psychiatry and Psychology will become the standard work for students, researchers, clinicians, and lay readers interested in extending psychiatry and psychology into sciences that describe the functioning of the human mind, thereby building bridges between those disciplines and spirituality.
See following link for more details:
Textbook Of Transpersonal Psychiatry And Psychology
UK Visitors Click Here
---
Mindfulness
---
See following link to learn all about the increasingly influential field of mindfulness.
---
Classic Articles All Psychology Students Should Read
---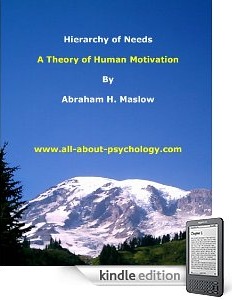 This special Kindle collection consists of the most influential, infamous and iconic research articles ever published in the history of psychology. See following link for full details.
The Psychology Classics Kindle Collection
---
Go Back To The Types of Psychology Page
Go From Transpersonal Psychology Back To The Home Page


Thinking About Becoming A Psych Student?
Find A Psychology School Near You