Psychology Podcasts

Thinking About Becoming A Psychology Student?
Find A Psychology School Near You

Psychology Podcasts
(Photo Credit: Oliver Hartmann)

A great way to learn more about the fascinating world of psychology is to listen to podcasts. Each quality psychology podcast featured below is provided completely free of charge and all offer a subscription service which lets you automatically receive the latest psychology broadcast as soon as it's available.

Hidden Brain
The Hidden Brain podcast 'reveals the unconscious patterns that drive human behavior, the biases that shape our choices, and the triggers that direct the course of our relationships.'
Hosted by renowned science correspondent Shankar Vedantam, 'the goal of Hidden Brain isn't merely to entertain, but to give you insights to apply at work, at home and throughout your life.'
CLICK HERE to listen to this excellent podcast.

Invisibilia
"Invisibilia explores the intangible forces that shape human behavior – things like ideas, beliefs, assumptions and emotions.
Co-hosted by NPR's Lulu Miller and Alix Spiegel, Invisibilia delves into a wide array of human behavior, interweaving narrative storytelling with fascinating new psychological and brain science. Listen and research will come to life in a way that will make you see your own life differently.

Invisibilia turns the dry and scholarly into utterly captivating storytelling."
CLICK HERE to listen to this profoundly interesting podcast show.
Shrink Rap Radio

Excellent psychology podcasts complete with the wonderful tagline "All the psychology you need to know and just enough to make you dangerous." Hosted by David Van Nuys, Ph.D. Emeritus Professor of Psychology at Sonoma State University.
"Dr Dave" as he is commonly known describes his collection of psychology podcasts as follows:
In the U.S., psychology has long been the most popular undergraduate major in college. Various therapists on TV and Radio have enjoyed huge popularity, as well. And, there is seemingly no end to to the stream of self-help books that come out every year. As a long time psychologist, professor, therapist and workshop-leader, I bring you more-or-less weekly interviews with fascinating practitioners who work in and around the broad field of psychology.
Click Here To Listen To Shrink Rap Radio.



Also hosted by David Van Nuys, the Wise Counsel Podcast broadcasts interviews on topics in mental health and psychotherapy. You can access the Wise Counsel Podcast by Clicking Here.
Many thanks to Jason Schwenker for letting me know about this addition to the psychology podcasts list.


The Psych Files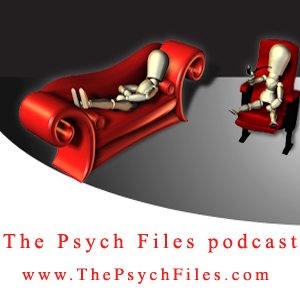 Hosted by psychologist Michael Britt The Psych Files addresses a wide range of psychological issues in a fresh, engaging and highly accessible manner. With its innovative use of audio and video it's easy to see why Michael Britt has been a pioneer of how technology can be utilized in the teaching and learning process.
Click Here To Listen To The Psych Files.


Group Therapy

Broadcast on Resonance FM, London's leading community radio station, Group Therapy is a panel discussion show that explores the many facets of the human condition.
Each week, a 'confession' is posed to a panel of three commentators (a psychologist, academic and comedian) who come together to explain the universal themes and theories around the problem, offering insights and opinions along the way.
Listeners can expect controversy, combat, sincerity and hilarity. Most of all, expect fascinating, enlightening and academic conversation around what it means to be human.
Click Here To Check Out Group Therapy.
(Many thanks to Sophie Lording for letting me know about this fresh and innovative radio series.)


All in The Mind (BBC Radio UK)

A very useful way of understanding any psychological theory in greater depth is to see it being applied in the 'real world'. Allowing you to do just that are the psychology podcasts from the BBC featured in their radio show All in The Mind.
All in The Mind is described as a show that explores the limits and potential of the mind, revealing the latest research and bringing together experts and commentators from the worlds of psychiatry, psychology and mental health.
There is a section on the BBC website dedicated to the show and although it's not always on air, visitors can listen to past shows in full dating back to 2005.
Click Here To Listen To All in The Mind (BBC UK).


All in The Mind (ABC Radio Australia)
Another very informative addition to the psychology podcasts collection, also called "All in The Mind" is produced by ABC radio in Australia. Presented by Natasha Mitchell, the show is described as "A weekly foray into all things mental – a program about the mind, brain and behaviour. From dreaming to depression, addiction to artificial intelligence, consciousness to coma, psychoanalysis to psychopathy, free will to forgetting – All in the Mind explores the human condition through the mind's eye."
Click Here To Listen To All in The Mind (ABC Australia).


Inner Talent Interviews
Very interesting series of psychology podcasts where guests including a number of psychologists are interviewed about the emotional and psychological aspects of personal growth and creativity.
Click Here To Listen To The Inner Talent Interviews.


Inquiring Minds
Excellent weekly podcast hosted by Chris Mooney & Indre Viskontas, who undertake in-depth discussions with leading scientists and thinkers. As noted in the official description the podcast is "committed to the idea that making an effort to understand the world around you though science and critical thinking can benefit everyone—and lead to better decisions."
Click Here to check out the Inquiring Minds Podcast on iTunes
Psycomedia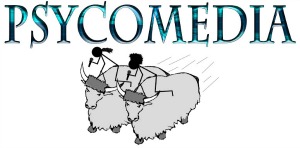 Psycomedia is a comedy podcast dedicated to the funny side of psychological research. Hosts Timothy Swann and Ben Fell take a look at the crazy stuff that psychologists get up to when grappling with the mysteries of the human mind.
Click Here To Check Out The Psycomedia Podcast Show.


The Family Anatomy Podcast
The purpose of the Family Anatomy podcast show is to provide free research-based information in an easy-to-understand and entertaining package. It gives busy parents and couples a backstage pass to see how psychologists deal with relationship and parenting issues in their own lives.
The podcast is the brainchild of Dr. Giuseppe Spezzano and Dr. Brian MacDonald who began to realize that the discussions they were having about their own children and families may be of interest to other parents and couples. They felt that people may be interested in knowing how professional psychologists actually use the advice they give to others in their own lives. They also knew that there was a great deal of psychological research on families, but this information was not getting to the people who need it most – children, youth and parents.
Click Here To Listen To The Family Anatomy Podcast.


Neuropod

NeuroPod is the neuroscience podcast from Nature which delves into the latest research on the brain, from its molecular makings to the mysteries of the mind. The podcast also reports on the latest news from neuroscience conferences around the globe, along with special reports on hot areas in neuroscience.
Many thanks to Eveline Aebi and Chris Robinson for letting me know about the Neuropod podcast.
Click Here To Listen To The Neuropod Podcast.


Brain Science Podcast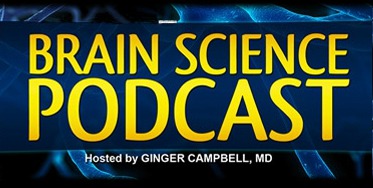 In this podcast Dr. Ginger Campbell shares recent discoveries from the world of neuroscience in a way that people of all backgrounds can enjoy. Dr. Campbell believes that understanding how the brain works gives us insight into what makes us human. She is also committed to showing how the scientific method has unravelled many long-standing mysteries.
Many thanks to Chris Robinson for letting me know about this new addition to the psychology podcasts collection.
Click Here To Listen To The Brain Science Podcast.


USA Psychology Programs Search
Find The Perfect Program For You Today!
Find A Psychology School Near You
Go From Psychology Podcasts Back To Home Page