Therapist Marketing Services
Want to significantly boost your online presence?
I can help!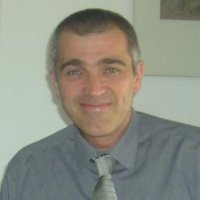 My name is David Webb and I am the owner, writer and host of four websites built around my teaching and research interests; including All-About-Psychology.Com which receives over two million visits a year.
A passionate promoter of psychology through social media, over 890,000 people follow my psychology Facebook page and I'm featured on the British Psychological Society list of the 100 most followed psychologists and neuroscientists on Twitter.
It has taken a passionate interest and years of hard work to establish the very high profile, trust and authority that All-About-Psychology.Com and its associated social media channels enjoy today. As a result I have been able to conduct successful marketing campaigns for a number of high-profile clients.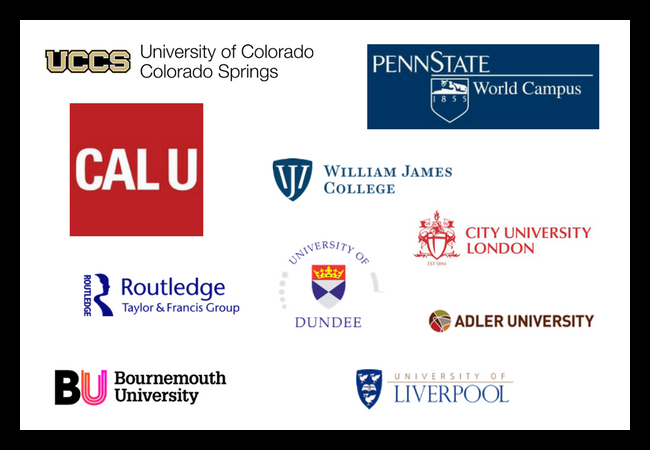 I am now offering professional marketing services to selective therapists!
It is now possible for therapists to have their own professional custom-built profile page hosted on All-About-Psychology.Com - not only does this provide an excellent showcase for their counseling and psychotherapy skills but it also provides a great way for therapists to secure greater exposure for their other professional work e.g. as an author, blogger, media expert etc. See following link for an example of what a professional profile page look likes.
www.all-about-psychology.com/eileen-kennedy-moore-princeton-nj.html
If you don't have a website, having your own professional profile page here on All-About-Psychology.Com is the perfect alternative for anybody looking for greater online exposure. If you do have a website, having your own professional profile page on All-About-Psychology.Com is also an excellent option. Not least because your profile page will include a link back to your personal site. Having a link back to your website from All-About-Psychology.Com (a trusted authority site with a Google PageRank of 5) will improve the search engine ranking of your site. 
Ultimate Therapist Marketing
Additional marketing services are also available, such as a having your very own promotional video. Here's one I created for a client in order to promote her latest book.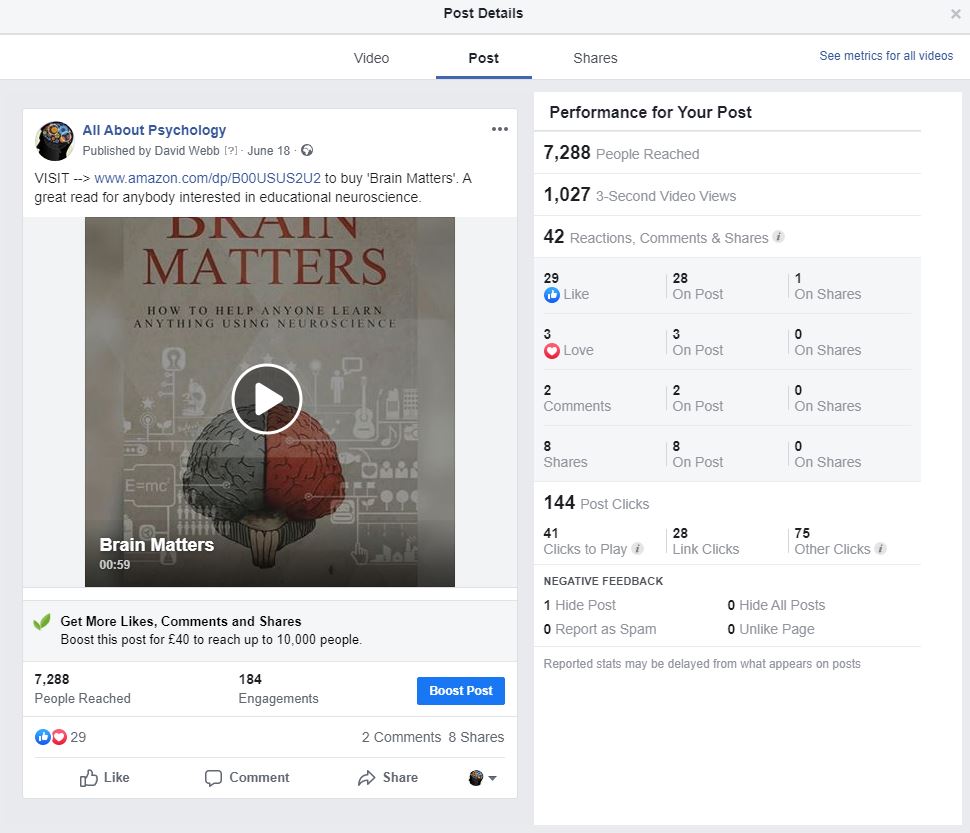 Expert interviews are also a powerful promotional tool. In addition to an engaging Q & A, information about the interviewee is also included on the interview page so that people can connect and learn more e.g. a link to their All-About-Psychology.Com profile page, social media channels, personal website etc. See following link to take a look at the interview I did with Professor Brian Little.
www.all-about-psychology.com/professor-brian-little.html
Therapists who purchase the ultimate marketing package will also be featured on the psychotherapy section of the website.
Price Guide
Ready to leverage the massive reach of the All About Psychology website and social media channels?
Contact Me
If you are interested in any of the therapist marketing services available or would like more information, you can contact me via e-mail: davidwebb@all-about-psychology.com 
All the very best, David Webb BSc (Hons), MSc

Testimonials
"David Webb is a gem for anyone interested in promoting the science of psychology. He comes with a ready made audience of nearly a million people specifically interested in this topic. Most importantly, David is not a salesman; he cares deeply about psychology and curates excellent content on the topic." (Dr. Robert Biswas-Diener)

"Working with David is a pleasure. He is professional, creative, and conscientious. If you're looking to reach students of psychology in the academic arena, David will be able to connect you. He has a large and loyal social media following, and engages his fans in conversations on a daily basis." (Dr. Shannon Kolakowski) 

"David Webb is a rare bird indeed. He has a deep understanding of human behavior and psychological science, and he is also a keen translator who values plain language and wit. He knows the marketplace of ideas, and perhaps more than anyone has tapped into its potential" (Wray Herbert, former writer-in-residence for the Association for Psychological Science.)

Know a therapist who wants to boost their online presence?
Share this page with them
.
Back To The Top Of The Page