Dr. Eileen Kennedy-Moore, PhD, Psychologist, Princeton, NJ
(License and State: 35SI00425400 New Jersey)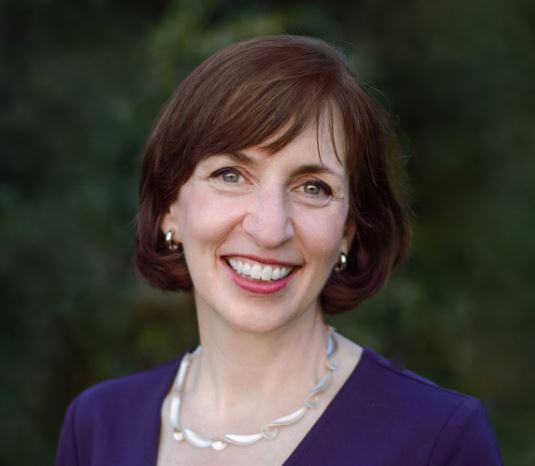 Are you feeling anxious, depressed, or overwhelmed?
Does your family life involve too much arguing and too little fun?
Are you worried because your child seems stressed or lonely?
Eileen Kennedy-Moore, PhD, is a caring, experienced clinical psychologist, based in Princeton, NJ, who works with adults, children, and families, helping them cope with stress, anxiety, depression, grief, relationship problems, and adjustment to life transitions. Dr. Kennedy-Moore's approach is gentle and practical, drawing from research plus grounded by "real life" experience

Areas of Expertise
Parenting, Adolescence, Anxiety, ADHD, Anger Management, Behavioral Issues, Chronic Pain, Coping Skills, Depression, Family Conflict, Gifted Children & Adults, Grief, Life Coaching, Obsessive-Compulsive (OCD), Mood Disorders, Peer Relationships, Pregnancy (Prenatal/ Postpartum), Relationship Issues, Self Esteem, Women's Issues.

Please call 609-655-2010 for more information or to schedule an appointment.

Dr. Kennedy-Moore is not in any insurance networks.
Please call your insurance company to ask about "out of network coverage."

Location
601 Ewing St
Suite C9
Princeton, New Jersey 08540
Books By Dr. Eileen Kennedy-Moore

Dr. Kennedy-Moore's award-winning books focus on parenting and children's feelings and relationships. Whether she's writing for adults or children, you'll find true-to-life scenarios, practical coping strategies, and fascinating, research-based insights presented in a warm and engaging way. See following link for more information.
Books by Dr. Eileen Kennedy-Moore
Useful Links
Dr. Friendtastic (Fun, interesting, and useful information for children about making and keeping friends from Dr. Friendtastic (aka author, psychologist, Eileen Kennedy-Moore, PhD).
Know someone who would be interested in learning about the work of 
Dr. Eileen Kennedy-Moore
? 
Share this page with them
.
Back To The Top Of The Page