Psychology Research Methods
Thinking About Becoming A Psychology Student?
Find A Psychology School Near You
---
Psychology Research Methods
(Photo Credit: vlasta2)
If you study psychology formally then it's almost certain that you will have to learn about research methods and the dreaded 'S' word statistics. I hope that as you explore this page and follow the links to some excellent related support material, you'll realise that research methods and statistics in psychology is something you should try to embrace rather than fear.
---
Setting The Scene
---
Hugh Coolican
notes that the key points in relation to psychology research are that:
Psychological researchers generally follow a scientific approach.
A scientific approach to research advocates careful definition and measurement, and the logic of testing hypotheses (predictions) elicited from falsifiable theories.
Hypotheses need to be precisely stated before testing.
Scientific research involves the promotion & checking of ideas among collegues.
Researchers employ probability statistics to decide whether effects are 'significant' or not.
Research must be carefully planned, and attention given to design, variables, samples & subsequent data analysis.
If there is a lack of planning in these areas results may be ambiguous, even useless.
Some psychological researchers reject the scientific methods outlined above.
In order to study people they advocate qualitative methods which deal with meaningful verbal data rather than exact measurement and statistical summaries.
Don't worry if you are confused by some this terminology. I promise it will become a lot clearer as you work you way through this page.
For instance, Click Here to have a look at an experimental design tutorial which will help you understand the major concepts within the scientific approach to research.
---
Outstanding Research Methods Links
---
(Photo Credit: Terry Johnston)
Psych 101 Research and Data Analysis in Psychology
Series of very informative podcasts taken from the lectures of Fredric Theunissen from the University of Berkeley, California. Click Here to listen and learn.
Research Methods Knowledge Base
Written by Professor William M.K. Trochim, The Research Methods Knowledge Base is a comprehensive web-based textbook that addresses all of the topics in a typical introductory undergraduate or graduate course in social research methods.
It covers the entire research process including: formulating research questions; sampling (probability and nonprobability); measurement (surveys, scaling, qualitative, unobtrusive); research design (experimental and quasi-experimental); data analysis; and, writing the research paper. It also addresses the major theoretical and philosophical underpinnings of research including: the idea of validity in research; reliability of measures; and ethics.
The Knowledge Base was designed to be different from the many typical commercially-available research methods texts. It uses an informal, conversational style to engage both the newcomer and the more experienced student of research.
You can access this incredibly useful online resource for free by Clicking Here.
Questionnaire Scales & Measures Directory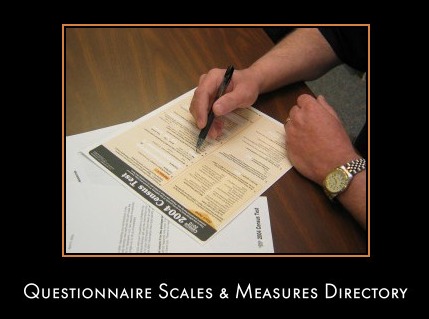 (Photo Credit: U.S Census Bureau)
Comprehensive psychology research methods resource for anybody looking for an appropriate scale or measure which can be freely used within research questionnaires and surveys. See following link.
Questionnaire Scales & Measures Directory
---
Recommended Psychology Research Methods Reading
---
Research Methods and Statistics in Psychology by Hugh Coolican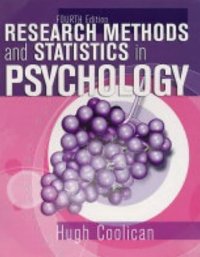 Book Description
The latest edition of this market-leading textbook has been updated and revised to embrace current developments in this area of psychology. It remains a comprehensive survey of research methods in psychology today, with clear and detailed explanations of statistical concepts and data analysis.
It also covers the full range of experimental and non-experimental methods and explores the ongoing quantitative-qualitative debate among researchers. It reexamines issues surrounding validity; including confounds, quasi, field, and non-experiments, and includes a new section on ethnographic methods.
See following link for more details:
Research Methods and Statistics in Psychology
UK Visitors Click Here
---
Classic Articles on Kindle All Psychology Students Should Read
---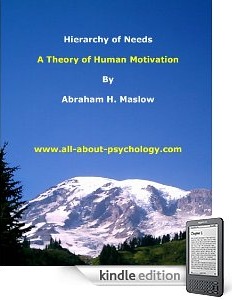 See following link for a collection of the most influential, infamous and iconic research articles ever published in the history of psychology.
The Psychology Classics Kindle Collection
---
Go From Psychology Research Back To The Home Page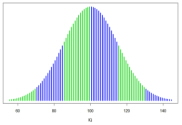 Thinking About Becoming A Psych Student?
Find A Psychology School Near You