Occupational Psychology

Thinking About Becoming A Psychology Student?

Find A Psychology School Near You

Occupational Psychology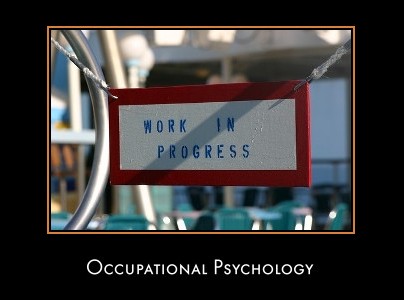 (Photo Credit: Grant Kwok)
What is Occupational Psychology?
In helping to define occupational psychology, The British Psychological Society notes that it is "concerned with the performance of people at work in training, how organisations function and how individuals and small groups behave at work. The aim is to increase the effectiveness of the organisation, and to improve the job satisfaction of the individual."
Outside the UK, however, "occupational psychology" may be an unfamiliar term because as Peter Warr informs us, psychology that deals with people at work has also been labelled "industrial", "work", "organizational", and "industrial/organizational (I/O) psychology.
For the purpose of consistency, "occupational psychology" is the dominant label on this page, however, the page has been built with all of the possible labels in mind.
Career Advice & Information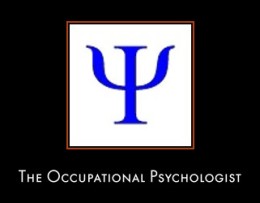 This section of the occupational psychology page contains information links for anybody interested in becoming an occupational psychologist, or anybody wanting to find out more about what occupational psychologists do.


This information will relate predominately to the practice of occupational-psychology in the USA & UK; however, I hope to include related information from other countries in due course.


USA: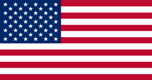 Maximizing Human Potential Within Organizations


Insightful information brochure published by the Society for Industrial & Organizational Psychology. The brochure covers the I-O field and its many aspects and comes in two forms; one for the general public, and the other targeted towards students.


Click Here to download Maximizing Human Potential Within Organizations.


UK: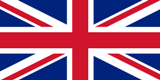 The British Psychological Society


Click Here for information on:


The Role of The Occupational-Psychologist
How Much Occupational Psychologists Get Paid
Becoming An Occupational-Psychologist
Obtaining Relevant Work Experience
Recommended Reading
Psychology Applied to Work by Paul M. Muchinsky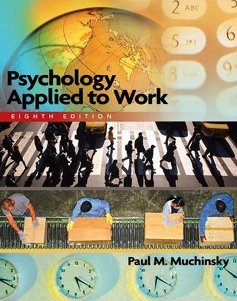 Book Description


Now in its eighth edition, psychology applied to work has established itself as the standard for textbooks in introductory industrial and organizational psychology. Written by Paul Muchinsky, a recognized expert and award winning teacher, this text provides the most comprehensive resource available for I/O students: A research-based text coupled with the most relevant and contemporary applications of today's workplace issues.


Case studies, field notes, and real company examples in every chapter illustrate and bring to life the relevance of I/O psychology to students' daily lives.


See following link for more details:


Psychology Applied to Work (with Study Guide)
USA Psychology Programs Search
Find The Perfect Program For You Today!

Find A Psychology School Near You

Back To Top Of The Page


Go Back To The Types of Psychology Page


Go From Occupational Psychology Back To Home Page