Advertise Here!
www.all-about-psychology.com/psychology-advertising.html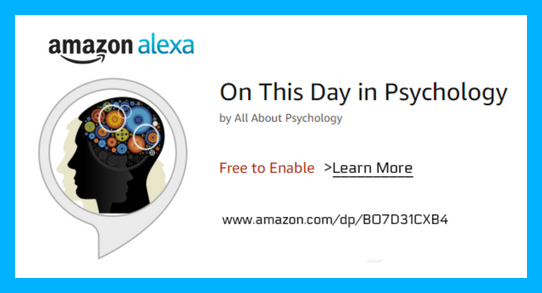 The Music Psychology Chart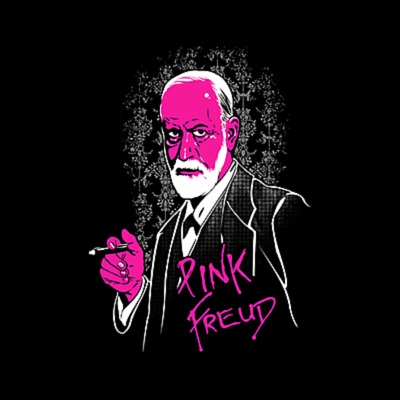 (Image by Fernando Rodriguez via flickr CC BY-NC-SA 2.0)
Want To Study Psychology?

Welcome to the music psychology chart page, the place dedicated to finding the top tune related to the world of psychology. The search is on for the ultimate match between a famous song and a psychologist, branch of psychology, psychology study etc. 
See below to listen to the entries so far, and if you would like to submit any suggestions, you can do so by posting a comment at the bottom of the page. You can also use the comment box below to say which song you think deserves to be at the top of the music psychology chart.
While this page is just for fun, don't forget that there is a section on the website dedicated to the academic and scientific study of the psychology of music, which you can access via the following link.
Ivan Pavlov
(Ring My Bell by Anita Ward)
Stanley Milgram
(Electricity by OMD)
On Being Sane in Insane Places: David Rosenhan
(We Gotta Get Out Of This Place by The Animals)
Positive Psychology
(Always Look On The Bright Side Of Life by The Monty Python Team)
NOMINATIONS
Stanford Prison Experiment: Philip Zimbardo (Jailhouse Rock by Elvis Presley)

Learned Helplessness Theory:  Martin Seligman (Helpless by Neil Young)
(Suggested by Julie Deisinger)
May 20, 18 10:00 AM




John Stuart Mill was born. A revolutionary thinker, Mill's ideas had a profound influence on the history and development of psychology. A notable example being Mill's empirically driven system of indu…

May 19, 18 10:00 AM




The Brooklyn Daily Eagle newspaper in New York announces 'Discovered Inferiority Complex' in a headline story about Alfred Adler. This wonderful editorial notes:

'Towering above the whole brood of pe…

May 18, 18 10:00 AM




During the annual meeting of the American Association for the Study of the Feeble-Minded in Illinois, psychologist Henry H. Goddard proposed adopting the terms moron, imbecile, and idiot as three dist…
If you like this website please support my
All About Psychology Patreon Page
so that I can continue to create free content and resources for psychology students and educators.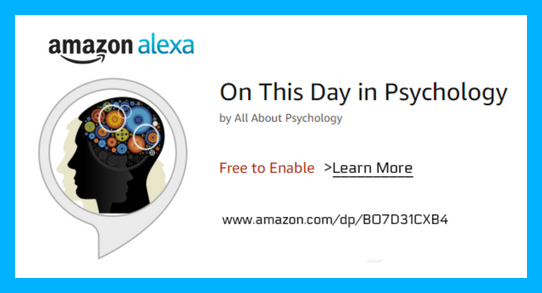 Back To The Top Of The Page
Go To The Main Psychology of Music Page