Book Marketing Services
Want a massive audience of people who love psychology to know about your book?
I can help!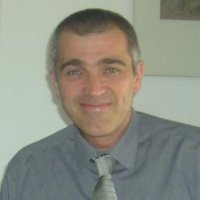 My name is David Webb and I am the owner, writer and host of three websites built around my teaching and research interests; including All-About-Psychology.Com.
Whatever the connection - student, educator, professional or general interest, people who like psychology, love All-About-Psychology.Com. Providing free, high-quality information and resources since 2008, All-About-Psychology.Com receives well over a million visits a year and has attracted over a million followers across its social media channels.
It has taken a passionate interest and years of hard work to establish the prominent online profile, trust and, authority All-About-Psychology.Com and its associated social media channels enjoy today. Drawing on the popularity and reach of the All About Psychology platform, I have conducted successful marketing campaigns on behalf of numerous psychology professionals, academics, therapists, coaches, thought leaders and academic institutions.
I am now also offering a professional book marketing service for authors.

Starter Package $95
Ideal for authors looking to jumpstart their book marketing efforts. With the starter package you can leverage the massive reach of the All About Psychology website and social media channels via your very own book page.
The perfect showcase for your wonderful book, complete with professional bio and links to your website and social media channels; your book page will remain up and running on the All About Psychology website for 12 months.
To see what your book page would look like, see following example:
www.all-about-psychology.com/the-transcendent-brain.html
Book Marketing Bonus.
I'm now an Amazon Influencer which means All About Psychology can have its own Amazon storefront:
The All About Psychology Amazon store includes the books I promote as part of this book marketing offer. I advertise the storefront across the All About Psychology website and social media channels; which helps drive additional traffic to author book listings on Amazon, at no extra cost.

Pro Package $495
Designed for authors who want to take their book promotion to the next level. The pro package includes everything within the starter package, as well as:
Additional 6 month listing i.e. your book page will remain up and running on the All About Psychology website for 18 months
Featured listing in the All About Psychology newsletter which goes out to over 11,000 subscribers
Epic Package $995
For authors who want the ultimate book marketing coverage. The epic package includes everything within the pro package, as well as:
A permanent book page listing
A permanent listing on the Great Psychology Books page
Book of the month promotion
Featured listing on the All About Psychology homepage
Interested?
If you are interested in the book marketing services outlined above or would like more information, you can contact me via e-mail: davidwebb@all-about-psychology.com or by filling out the following form.
All the very best, David Webb BSc (Hons), MSc

More Testimonials
"David Webb is a gem for anyone interested in promoting the science of psychology. He comes with a ready made audience of nearly a million people specifically interested in this topic. Most importantly, David is not a salesman; he cares deeply about psychology and curates excellent content on the topic." (Dr. Robert Biswas-Diener)

"David has been a pleasure to collaborate with on promoting my new book, My Sister's SuperSkills, a picture book that introduces children to kid-friendly coping skills. David is a great communicator, creative and knowledgeable in the mental health field. Highly recommend!" (Lauren Mosback: Licensed professional counselor and Children's Book Author) 

"David has a genuine love for the profession of psychology, and his passion for the subject combined with high quality work has seen him build a huge global following through 'All About Psychology'. He is also a values-based professional, so when I was looking to market my psychology book it was an easy choice. David is a pleasure to work with and his rates are very reasonable for someone with a global reach and such high quality productions. He comes highly recommended." (Clive F. Lloyd: Psychologist and author)
"David Webb is a rare bird indeed. He has a deep understanding of human behavior and psychological science, and he is also a keen translator who values plain language and wit. He knows the marketplace of ideas, and perhaps more than anyone has tapped into its potential" (Wray Herbert, former writer-in-residence for the Association for Psychological Science.)

Know someone who wants to market their book to a much larger audience?
Share this page with them
.
Back To The Top Of The Page