Heal Trauma: How to Feel It,
Unlock Patterns and Release It

Alyson Quinn
This book is a meaningful companion for anyone who is working to heal the harmful impacts of past traumatic experiences and lead full and connected lives. Alyson Quinn brings emotions alive and provides the structure, understanding, and processes necessary to facilitate transformation. Through right brain-oriented imagery exercises, Quinn skillfully guides the reader to release stuck feelings and patterns, by facing them head on rather than cementing them further with fear and avoidance. Heal Trauma: How to Feel It, Unlock Patterns, and Release It is an invitation for lasting change. (Sarah Panofsky, MA, Clinical Counsellor)
Heal Trauma: How to Feel It, Unlock Patterns and Release It, is a powerful companion for anyone wanting to work through past trauma. Trauma, when activated, can produce a wide range of symptoms including increased anxiety and depression, body pain, loss of memory and concentration, difficulties sleeping, flashbacks, nightmares, the desire to isolate socially and a wide range of intense feelings to name a few.It can also trigger a wide range of behaviours that are often bewildering to comprehend and to allay. Heal Trauma will serve as a guiding light in these dark times helping readers to understand the intense feelings they experience, and help them process and release emotion that has been triggered. The book will also help illuminate patterns of behaviour for instance, procrastination, perfectionism and obsessive rituals and link the pattern to past trauma.The vignettes on patterns will also guide the reader into taking action to undermine the pattern and find alternative ways to respond. The section on releasing trauma engages the reader through a process of creating a visual drawing that reflects their present experience of trauma activation and will help guide a process to release traumatic memory and associated embodied emotion.
This book is intended to be medicine in the moment and a trusted resource throughout ones life, it is a book to pick up repeatedly when another layer of trauma surfaces and the desire to heal is strong.
Heal Trauma maps out the elements of the human experience including our internal experience and our relational connections to others in an everyday readable way. Alyson Quinn's anecdotes are relatable and compassionate and invite a deeper understanding of ourselves and the complexity of our feelings. She provides empowering, achievable actions that we all have within us that will steer ourselves towards walking a healing path releasing trauma along the way. (Ursula Carus, MC, RCC)
---
Heal Trauma: How to Feel It, Unlock Patterns and Release It is available to buy from your local bookseller and online internationally from Amazon.

---
About The Author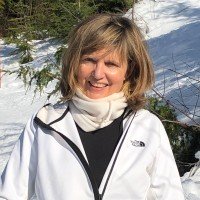 Alyson Quinn is the founder and director of the Trauma Informed Practice Institute. As a holistic counsellor she uses a combination of psychotherapeutic and energetic techniques that assist in empowering her clients to heal from within. Alyson's expertise covers depression, anxiety, grief, self-esteem, communication, anger management, couples issues, identity issues and conflict resolution. You can find out more about Alyson via her website www.alysonquinnwrites.com and you can connect with her online via LinkedIn.
In addition to Heal Trauma: How to Feel It, Unlock Patterns and Release It, Alyson Quinn's other published work includes Experiential Unity Theory and Model: Treating Trauma in Therapy.
Podcast interview with Alyson Quinn
---
Know Someone Who Would Love To Read Heal Trauma: How to Feel It, Unlock Patterns and Release It?

 






Share This Page With Them

.
Back To The Top Of The Page