Paranormal Psychology

Thinking About Becoming A Psychology Student?
Find A Psychology School Near You

Paranormal Psychology
(Photo Credit: Roadside Pictures)
It was difficult to know what to call this page as the study of the paranormal can be approached form more than one perspective. So although I opted for paranormal psychology, I could have also chosen to go with anomalistic psychology.
What is Paranormal Psychology?
To help you understand the terms and definitions surrounding the study of the paranormal, CLICK HERE to watch a very insightful video featuring Anomalistic Psychologist Chris French.
Learn About Paranormal Psychology

Anomalistic Psychology Research Unit
The Anomalistic Psychology Research Unit is based in the psychology department at Goldsmiths, University of London, and was established by Professor Chris French in 2000.
The research unit website is well worth a visit as it offers comprehensive information and resource materials. Make sure you check out the audio and video section as you can watch a series of fascinating guest lecture videos, for example Dr Rupert Sheldrake's talk entitled What if Telepathy Really Happens?
Click Here To Visit The Anomalistic Psychology Research Unit Website.


Psychic Science
Website written and hosted by Dr Michael Daniels from the School of Psychology, Liverpool John Moores University. The site includes a useful introduction to parapsychology, a glossary of terms and a number of intriguing links relating to ESP and psychokinesis.
Click Here To Visit The Psychic Science Website.


Scientific Parapsychology

CLICK HERE to listen to an interview with Stanley Krippner, Ph.D., professor of psychology at Saybrook Graduate School, San Francisco. Dr. Krippner is reknowned for his ground-breaking work in dream telepathy and other psychic phenomena.


Paranormal Psychology Articles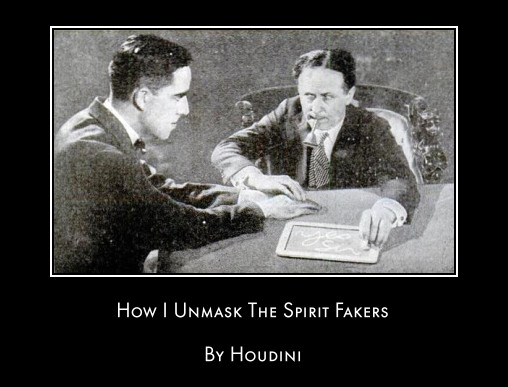 Fascinating article from 1925 in which the great Houdini exposes the trickery of fake spirit mediums. You can read this article in full for free via the following link.
Recommended Reading
Varieties of Anomalous Experience: Examining the Scientific Evidence by Etzel Cardena, Steven Jay Lynn & Stanley C. Krippner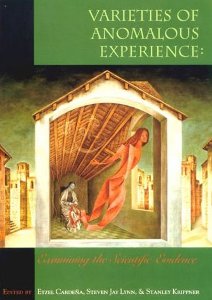 Book Description
What are the long-term effects of near-death experiences? Why do some people see sounds and taste smells? What happens during an out-of-body experience? These extraordinary and unusual phenomena have often be en ignored or ridiculed by mainstream psychology.
In this fascinating volume, leading scholars explore these areas, as well as experiences of hallucinations, lucid dreams, alien abductions, mysticism, anomalous healings, psi-events and past-lives, in an effort to explain the totality of human experience.
In an accessible style, contributors review and discuss current research about unusual but important events, creating a mesmerizing account of activity at the boundaries of conventional psychology. The chapters examine current research and theories, methodological issues, related psychopathology, individual and cultural differences, aftereffects, and clinical implications of anomalous experiences.
See following link for more details:
Varieties of Anomalous Experience: Examining the Scientific Evidence
USA Psychology Programs Search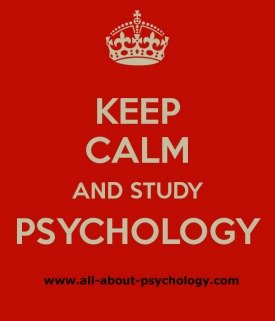 Find The Perfect Program For You Today!
Find A Psychology School Near You

Back To Top Of The Page


Go Back To The Types of Psychology Page


Go From Paranormal Psychology Back To Home Page