Social Loafing
Thinking About Becoming A Psychology Student?

Find A Psychology School Near You
---
Social Loafing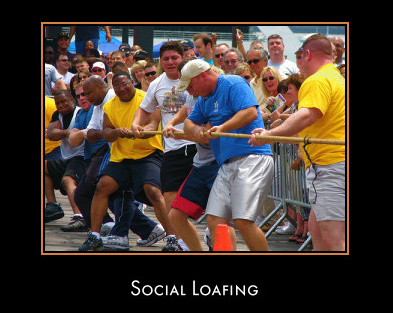 (Photo Credit: Eric Skiff)
---
Key Social Loafing Information
---
Social loafing refers to a psychological phenomena whereby the presence of others results in a reduction of individual effort. Contemporary research into social loafing was inspired by Max Ringelmann who suggested that a decrease in performance as a product of increasing group size could be explained by "coordination loss" defined by Ringelmann as "the lack of simultaneity of their efforts"
In a fascinating critique of Ringelmann's work, David Kravitz and Barbara Martin note that Ringelmann's original paper published in 1913 was based on research he actually carried out on human workers between 1882 and 1887, making it arguably, the first social psychology experiment on record. Interestingly though, Kravitz and Martin also point out that as a professor of agricultural engineering, Ringelmann's focus was on maximum performance as a function of the method employed by the worker to push or pull a load horizontally. In essence, therefore, this was primarily research into human factors as the analysis of individual and group performance was only of secondary interest.
---
Learn More About Social Loafing
---
Social-Loafing: Don't Be a Sucker or a Free Loader!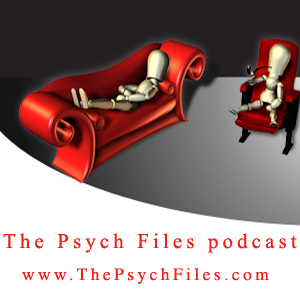 Excellent podcast by psychologist Michael Britt who introduces this particular broadcast as follows:
Do you like working in a group? Most people don't because they're afraid that they'll have to do most of the work (wind up being a sucker) and that other group members won't do their share of the work (free loaders). Want to find out how to avoid this and make your group work productive? Learn how the Agile software development technique can be adapted to your help your next group project be a success.
Click Here To Listen To Or Download The Podcast.
---
Quality Resources
---
The Quality of Group And Individual Performance by Irving Lorge et al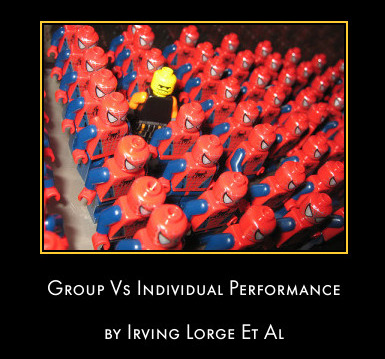 This outstanding paper presents an analysis of studies done in the years 1920-1957 which contrast the quality of performance by individuals and by groups in diverse situations. Group and individual performance is considered in relation to judgment, learning, social facilitation, problem solving, memory and productivity.
This is a must read publication for anybody interested in social psychology, team work, group processes etc. Also psychology students looking for project ideas and or psychology experiments to replicate will find a goldmine of opportunites here.
You can access this article via the following link.
Group And Individual Performance
This publication forms part of an initiative designed to make important public domain works in psychology freely available. See following link for more details and to access the full collection.
(Photo Credit: The Waving Cat)
See following link for a comprehensive guide to social psychology right here on the All About Psychology Website.
---
Classic Articles All Psychology Students Should Read
---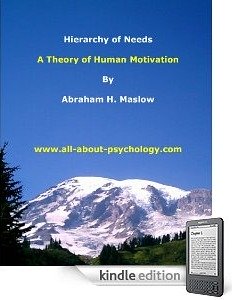 This special Kindle collection consists of the most influential, infamous and iconic research articles ever published in the history of psychology. See following link for full details.
The Psychology Classics Kindle Collection
---
Go Back To The Psychology Terms Page

Go From Social Loafing Back To The Home Page