Click following link to check out a collection of classic articles that all psychology students should read.



Psychology Classics On Amazon





But I Wore The Juice! The Illusion of Competence
David Webb (Owner, writer & host of All-About-Psychology.Com)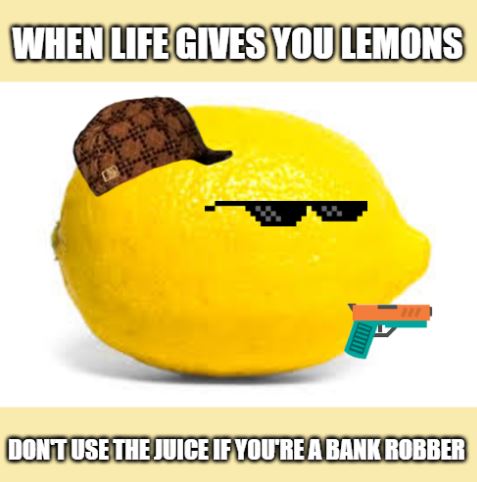 If I had to choose a favorite cognitive bias it would be the illusion of competence (also known as illusory superiority). I'd choose it because this particular bias which inflates self-assessment is perfectly illustrated by the incredible story of McArthur Wheeler; who, according to the newspaper which first reported his flawed criminal plan - had 'larceny in his heart but little in his head'.
In 1995, McArthur Wheeler walked into two Pittsburgh banks and robbed them in broad daylight, with no visible attempt at disguise. He was arrested later that night, less than an hour after videotapes of him taken from surveillance cameras were broadcast on the 11 o'clock news. When police later showed him the surveillance tapes, Mr. Wheeler stared in incredulity. "But I wore the juice," he mumbled. Apparently, Mr. Wheeler was under the impression that rubbing one's face with lemon juice rendered it invisible to videotape cameras. (Fuocco, M.A. 1996, March 21. Pittsburgh Post-Gazette).
The lemon juice robbery caught the attention of psychologists David Dunning and Justin Kruger who highlighted the case of McArthur Wheeler in order to suggest that people are inclined to hold overly favorable views of their abilities in many social and intellectual domains and that this overestimation occurs, in part, because...people who are unskilled in these domains suffer a dual burden: Not only do these people reach erroneous conclusions and make unfortunate choices, but their incompetence robs them of the metacognitive ability to realize it.
As a result of their pioneering research into metacognitive competence, anything said to be demonstrating the illusion of competence/superiority/confidence etc. is now commonly referred to as the 'Dunning-Kruger effect'.

Real World Relevance
The illusion of competence is a great topic for showing how psychological concepts often have real world relevance. For instance, take the robust finding that up to 80% of drivers rate themselves as above average. A finding that may explain why so many road safety campaigns are ultimately unsuccessful.

About The Author
David Webb is the owner, writer and host of three websites built around his teaching and research interests; including All-About-Psychology.Com which receives over two million visits a year.
A passionate promoter of psychology through social media, over 890,000 people follow his psychology Facebook page and he is featured on the British Psychological Society list of the 100 most followed psychologists and neuroscientists on Twitter.
A bestselling author, his published work includes: The Psychology Student Guide - The Incredibly Interesting Psychology Book and, On This Day in Psychology.
---
This cognitive error T-Shirt is available from Amazon (prime eligible) in a range of colors for women and men. Sales help support this website, which has been providing free and comprehensive information and resources for psychology students and educators since 2008.

---
Sep 20, 23 05:02 AM

I experience what I can only describe as 'memory echoes, where I get a strong feeling of 'didn't I do this before?' when recalling a memory. Most often

Sep 19, 23 06:01 AM

Why do so many people believe in conspiracy theories?

Sep 16, 23 05:15 AM

What Is Exploding Head Syndrome?
Please help support this website by visiting the All About Psychology Amazon Store to check out an awesome collection of psychology books, gifts and T-shirts.

Back To The Top Of The Page