Click following link to check out a collection of classic articles that all psychology students should read.



Psychology Classics On Amazon





Fascinating Psychology Facts

Uncover mind-blowing insights into human behavior and the inner workings of the human mind.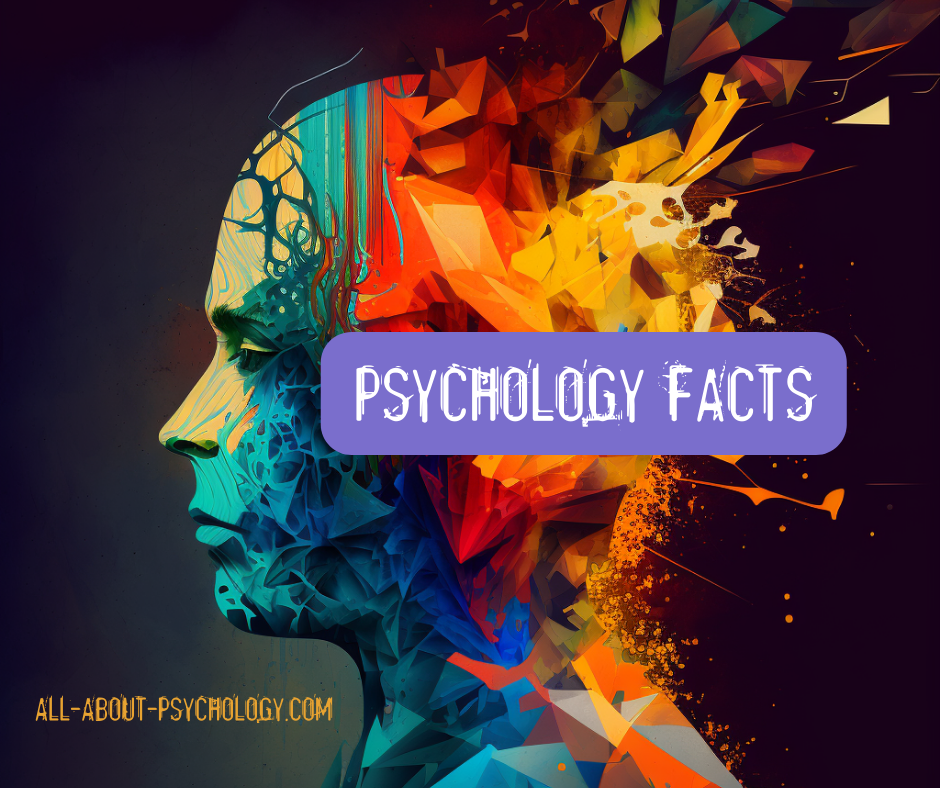 Welcome to the "Psychology Facts" page, the ultimate collection of mind-blowing and fascinating facts about the inner-workings of the mind and human behavior.
If you're someone who loves learning about the inner workings of the human mind and the complex ways in which we interact with the world around us, then you've come to the right place.
The Psychology Facts page will showcase the most interesting, surprising and unexpected findings in the field of psychology. For example, did you know that, William Moulton Marston created, wrote and produced the Wonder Woman comic strip under the pseudonym Charles Moulton?, making him without doubt the coolest psychologist of the 20th Century!
Whether you're a psychology student, a professional in the field, or simply someone who's curious about what makes us tick, you're sure to find something here that satisfy your curiosity. So sit back, relax, and prepare to have your mind blown by the incredible world of psychology!
Got some fascinating psychology facts you would like to share?
We welcome guest contributions and look forward to featuring them on The All About Psychology website.
Sharing a fascinating psychology fact or two couldn't be easier. Simply fill out the submission form below and we'll publish your submission for the world to see. The best entries will also get a shout-out across the All About Psychology social media channels, which collectively have over a million followers!
Need some inspiration? See below to check out the psychology facts summitted by our site visitors, which we have already published.
---
Know Some Great Psychology Facts?
Share Them Here!
---
This Psychology Symbol - Vintage Retro Striped Sunset T-Shirt is available from Amazon (prime eligible) in a range of colors for women and men. Sales help support this website, which has been providing free and comprehensive information and resources for psychology students and educators since 2008.

---
Mar 26, 23 05:12 PM

The uncanny valley refers to creepy, unsettling feelings induced by things that appear almost human. Learn more here if you dare!

Mar 25, 23 09:27 AM

Fascinating article on research into faceblindness by Dr. Edwin Burns, Senior Lecturer in Psychology, Edge Hill University.

Mar 25, 23 06:17 AM

A psychology classic, The Nature And Meaning of Dogmatism by eminent psychologist Milton Rokeach, was instrumental in stimulating research into the psychology of human belief systems and dogmatism as…
Know someone who would love to check out some Fascinating Psychology Facts? Share this page with them.
Please help support this website by visiting the All About Psychology Amazon Store to check out an awesome collection of psychology books, gifts and T-shirts.

Back To The Top Of The Page
Go From Fascinating Psychology Facts Back To The Home Page