Click following link to check out a collection of classic articles that all psychology students should read.



Psychology Classics On Amazon





Child Psychology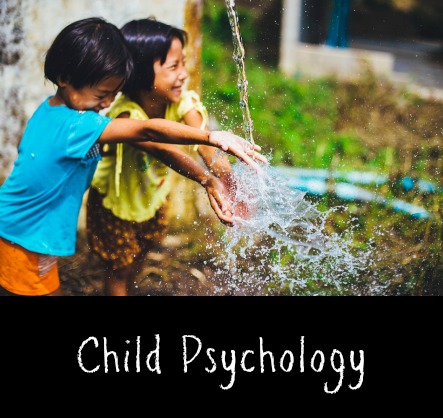 What is Child Psychology?
According to the late Professor Rudolph Schaffer, an eminent figure in the field, child psychology is the scientific study of children's behavior and development. It follows, therefore that a child psychologist attempts to describe and explain children's behavior and the way it changes over time.
In essence, the aim of child psychology is to assemble an objective knowledge base that can provide insight into both the nature of childhood generally as well as the distinctive characteristics of individual children.
Clinical Child Psychology
"Clinical child psychology is a specialty in professional psychology that develops and applies scientific knowledge to the delivery of psychological services to infants, toddlers, children and adolescents within their social context." 
(American Psychological Association.)

Topic areas addressed within clinical child psychology include:
Emotional Development
Mental Disorder
Cognitive Functioning
Developmental change
Trauma

Thought-provoking talk by Nadine Burke Harris on how childhood trauma affects health across a lifetime.

Inhibited Children Become Anxious Adults: Examining the Causes and Effects of Early Shyness

(Photo by Mashael Al-Mehmadi via flickr creative commons)

CLICK HERE to read a great article on research examining the causes and effects of early shyness.
Understanding Anxiety in Children

CLICK HERE to read a great article on research attempting to understand anxiety in children through eye tracking.
Quality Child Psychology Links

The Society of Clinical Child and Adolescent Psychology is Division 53 of the American Psychological Association. The Division's purpose is to encourage the development and advancement of clinical child and adolescent psychology through integration of its scientific and professional aspects. The division promotes scientific inquiry, training, professional practice, and public policy in clinical child and adolescent psychology as a means of improving the welfare and mental health of children, youth, and families.
CLICK HERE To Visit The Society of Clinical Child and Adolescent Psychology Website.
Recommended Reading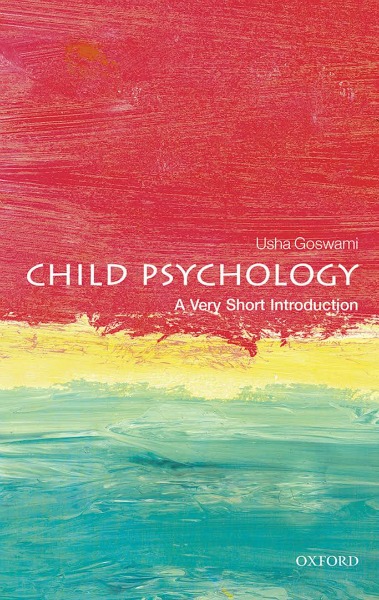 'Child Psychology: A Very Short Introduction' provides an up-to-date, authoritative, and accessible guide to modern child psychology, from birth to early adolescence. Beginning with infancy, Usha Goswami considers the process of attachment and bonding, showing how secure attachments enable the development of self-understanding. Exploring childhood learning, ranging from aspects of language and thinking to cognitive reasoning, Goswami looks at how babies and toddlers develop an understanding of the physical, biological, and social worlds, and develop complex abilities like language and morality. 
Demonstrating how learning is shaped by the environments surrounding the child; at home, school, with peers, and in wider society, Goswami emphasizes the importance of childhood friendships and siblings for psychological development. Introducing the key theories in child psychology, Goswami explains why children develop as they do and how society can further optimize their development through the adolescent years.  
See following link for full details.
Child Psychology: A Very Short Introduction
Jun 01, 23 01:23 AM

Increase your happiness, improve your health, and create and maintain great relationships with this beautifully designed, and easy-to-use guided 3-Minute Gratitude and Happiness Journal.

May 30, 23 05:35 AM

On The Pathogenesis of Some Impulsions. Fascinating article by Pierre Janet which was originally published in the Journal of Abnormal Psychology in 1906.

May 29, 23 05:03 PM

Excellent article on qualitative content analysis which includes a very useful checklist for researchers on how to improve the trustworthiness of a content analysis study.
Please help support this website by visiting the All About Psychology Amazon Store to check out an awesome collection of psychology books, gifts and T-shirts.

Back To The Top Of The Page
Go Back To The Types of Psychology Page

Go From Child Psychology Back To The Home Page