7 Brilliant Cartoons Introverts Will Love!
All the fabulous illustrations below are by Maureen 'Marzi' Wilson, an introverted doodler, who created Introvert Doodles as a way of exploring and better understanding her introversion.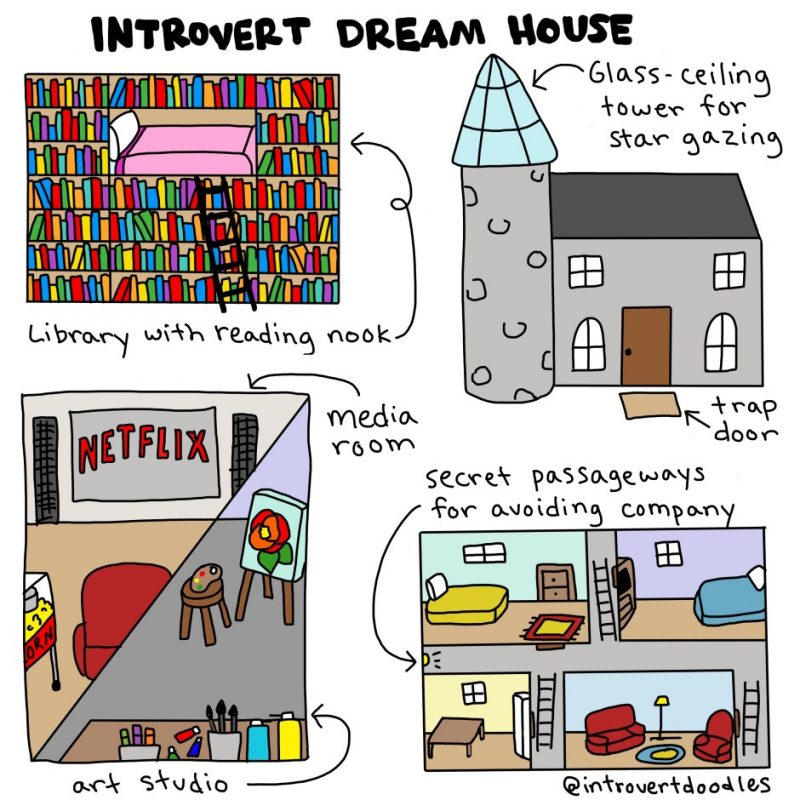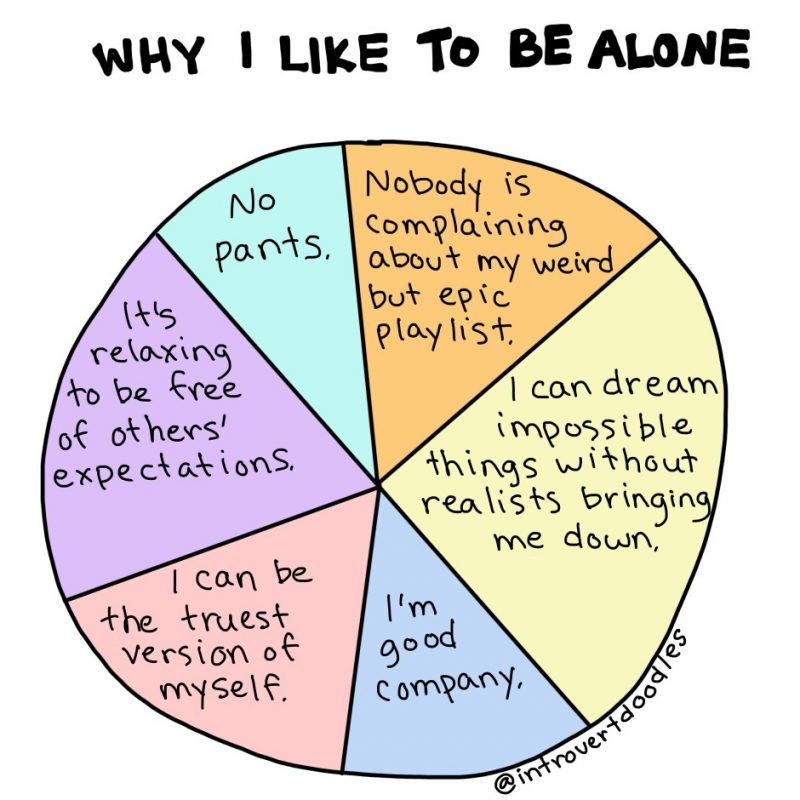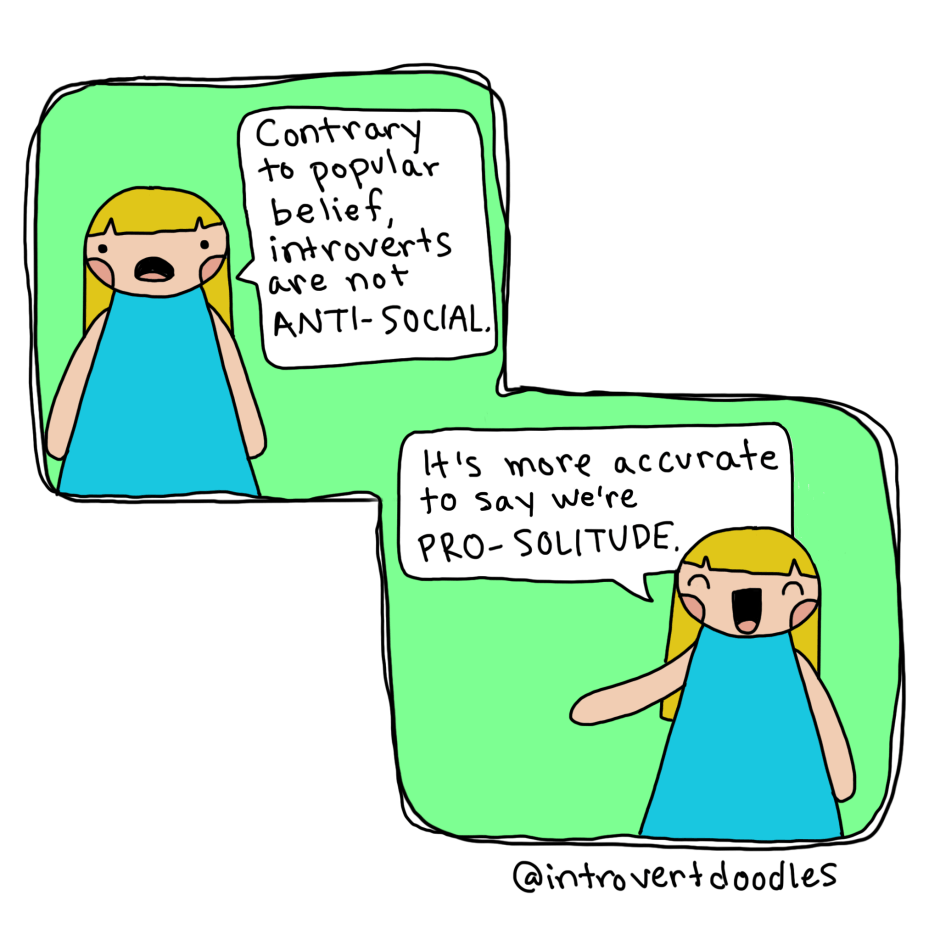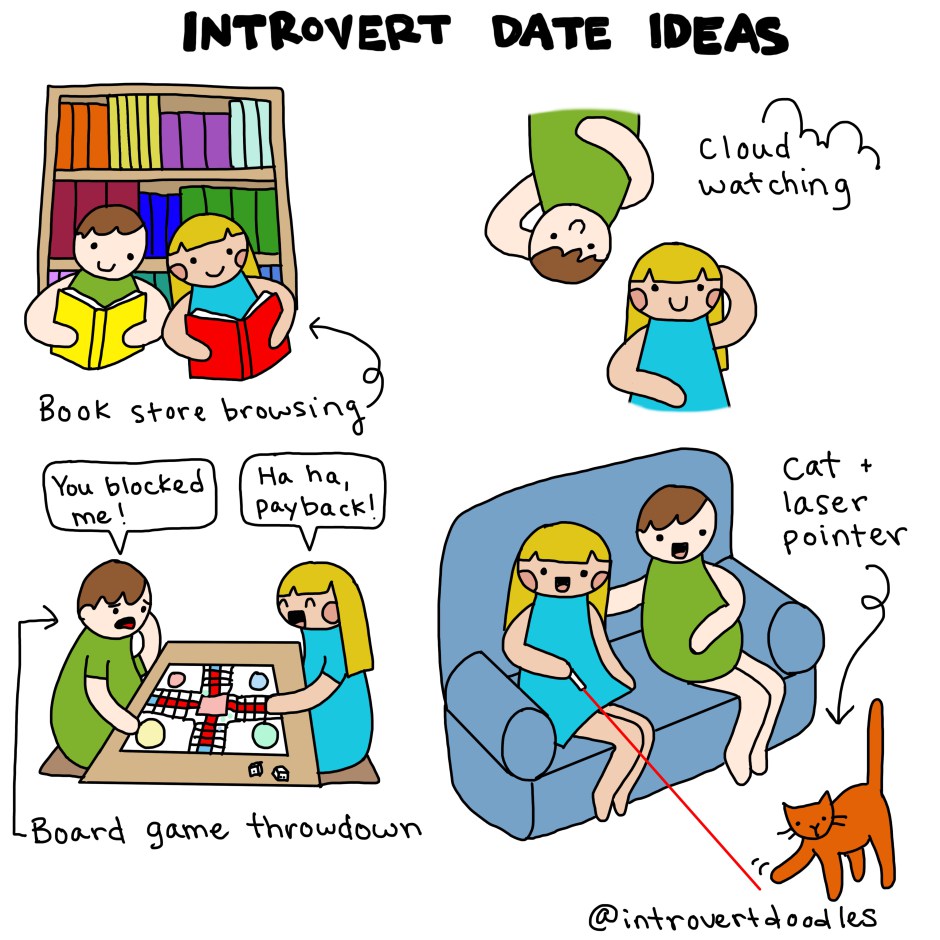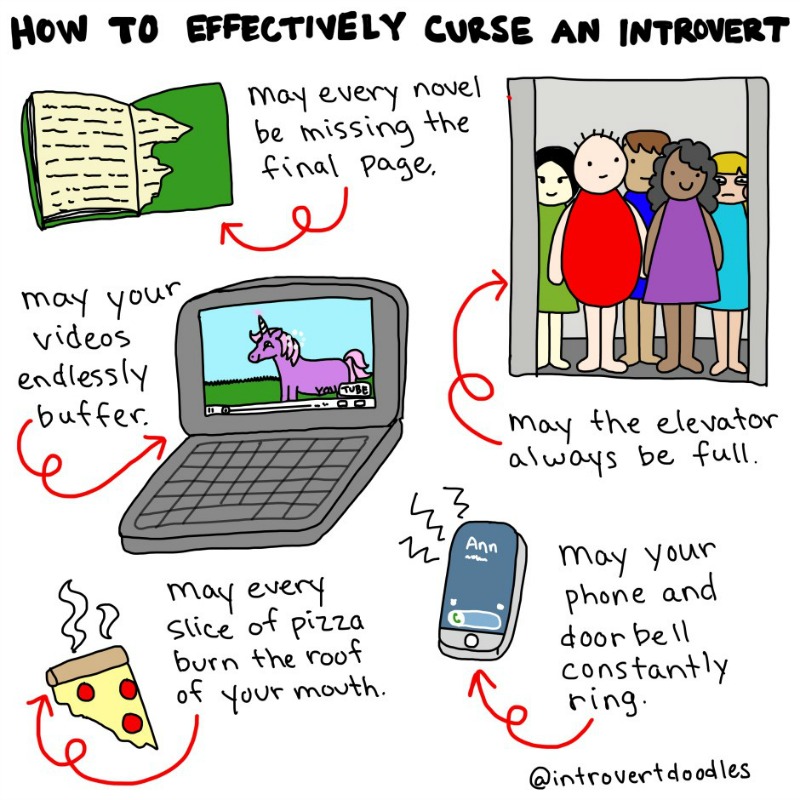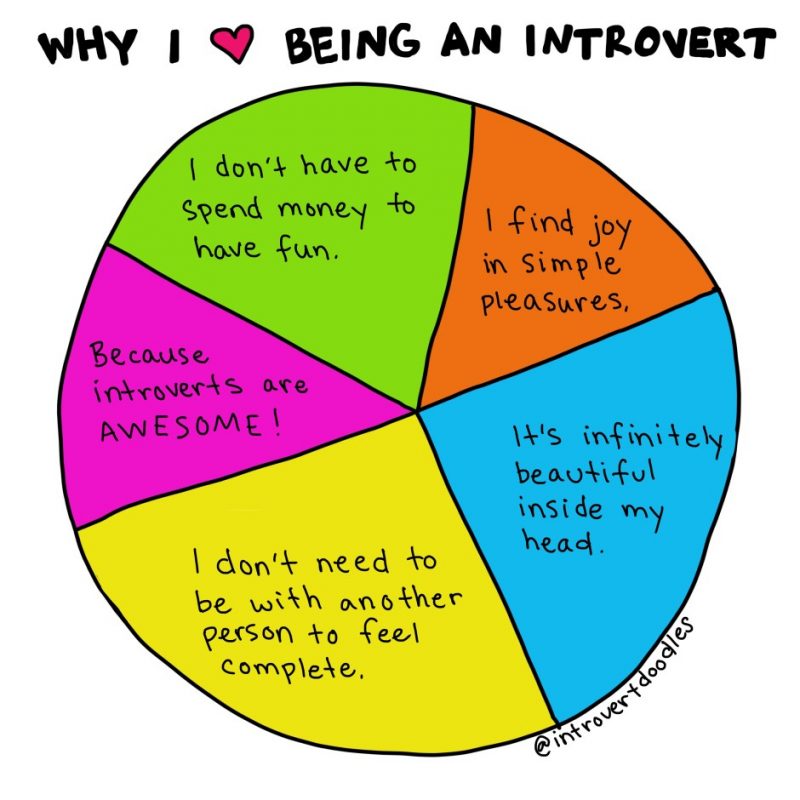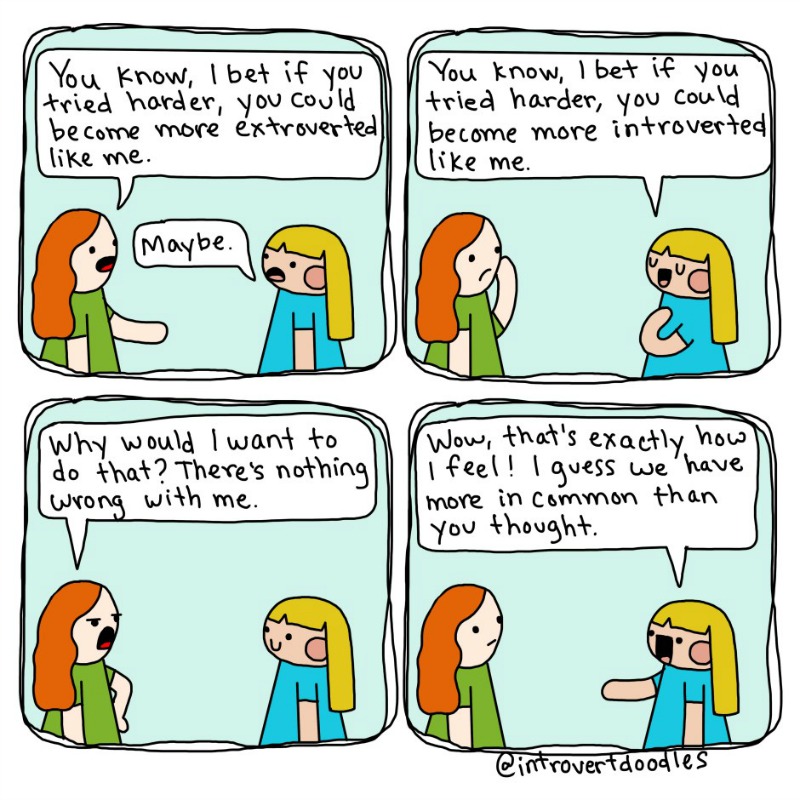 Introvert Doodles: An Illustrated Look at Introvert Life in an Extrovert World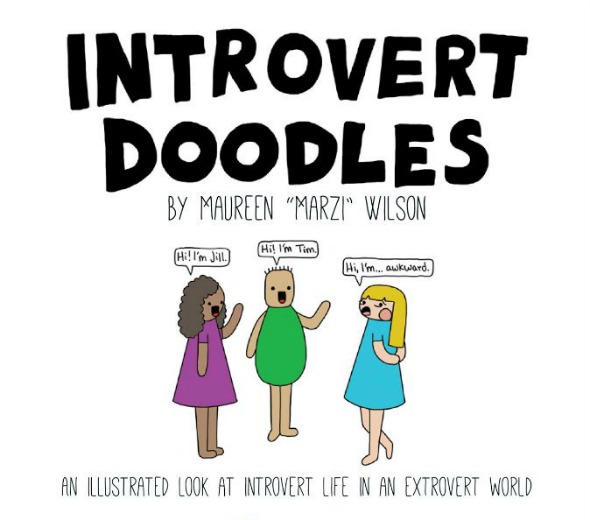 If you like the cartoons above, you'll love the 175 drawings in Maureen Marzi Wilson's book!
Whoever said there's strength in numbers lied.
Meet Marzi. She's an introvert who often finds herself in awkward situations. Marzi used to feel strange about her introverted tendencies. Not anymore! Now she knows that there are tons of introverts out there just like her - introverts who enjoy peace and quiet, need time alone to recharge their battery, and who prefer staying in with their pet and a good book to awkward social interactions.
Just like Marzi, these introverts can often be found in libraries, at home watching Netflix, brainstorming excuses to miss your next party, or doodling cute cartoons. Being an introvert in an extrovert world isn't always easy, but it certainly is an adventure. In Introvert Doodles, follow Marzi through all of her most uncomfortable, charming, honest, and hilarious moments that everyone - introvert, extrovert, or somewhere in between - can relate to.
See following link for full details.
Introvert Doodles: An Illustrated Look at Introvert Life in an Extrovert World

"Marzi's charming and irreverent illustrations are exactly what young and old introverts need to approach their temperament with wisdom and self-affirmation."
(Susan Cain, author of Quiet: The Power of Introverts in a World That Can't Stop Talking.)

Jul 05, 20 06:45 AM

The Vintage Duck Rabbit Illusion makes a great gift for psychology majors and psych students, psychology teachers, psychologists (cognitive, neuro etc) and psychological scientists.

Jul 03, 20 04:42 PM

How your mind, under stress, gets better at processing bad news. Fascinating article by neuroscience expert, Dr. Tali Sharot.

Jul 03, 20 09:58 AM

A psychology website designed to help anybody looking for detailed information and resources.
Know an introvert you would love these cartoons?

 Share this page with them.
Want To Study Psychology?
Back To The Top Of The Page
Learn All About Personality Psychology