Psychology of Music

Thinking About Becoming A Psychology Student?
Find A Psychology School Near You

Psychology of Music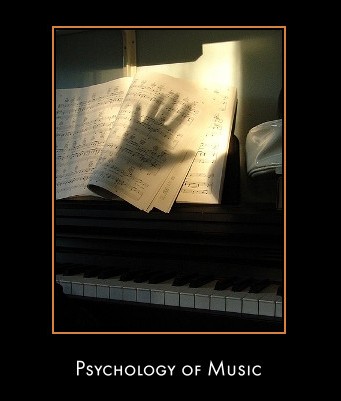 (Photo Credit: Zen)
What is Music Psychology?

According to Richard Parncutt, Professor of Systematic Musicology at the University of Graz, music psychology investigates why humans spend so much time, effort and money on musical activities; and it does this by combining the academic study of music (musicology) with the academic study of human individuals (psychology). Areas of psychology frequently drawn upon within the psychology of music include, biopsychology, perception, cognition, creativity, motivation and emotion.
In demonstrating the range of issues explored within music psychology, Professor Parncutt notes that the following topics are among those researched by music psychologists:
Everyday Music Listening
Music Rituals & Gatherings
Skills & Processes Involved in Learning A Musical Instrument
The Role of Music in Forming Personal & Group Identities
Responding Emotionally to Music
Learn About The Psychology of Music

Victoria Williamson's Music Psychology Blog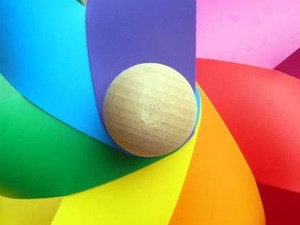 An outstanding must visit resource for anybody interested in learning more about music psychology. In addition to a series of insightful blog posts you can also access information on studying music psychology, find out about music psychology conferences and read interview transcripts conducted with experts in the field.
Click Here to read Victoria Williamson's excellent music psychology blog.



Psychology of Music Journal:
The Psychology of Music journal publishes peer-reviewed papers directed at increasing the scientific understanding of any psychological aspect of music. These include studies on listening, performing, creating, memorising, analysing, describing, learning, and teaching, as well as applied social, developmental, attitudinal and therapeutic studies. Special emphasis is placed on studies carried out in naturalistic settings, especially those which address the interface between music psychology and music education.
You can read a free sample issue of the journal by Clicking Here.


Sempre: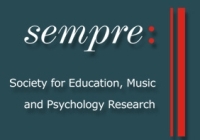 The Society for Education, Music & Psychology Research (Sempre) embraces research in both music education and music psychology, providing an international forum to encourage the exchange of ideas and to disseminate research findings.
The Sempre website includes details of graduate courses and doctoral programmes related to the psychology of music as well as music psychology related links and conference details.
Click Here to visit the Society for Education, Music & Psychology Research.



How To Listen To Music With Your Whole Body: From Ted.Com
"In this soaring demonstration, deaf percussionist Evelyn Glennie leads the audience through an exploration of music not as notes on a page, but as an expression of the human experience. Playing with sensitivity and nuance informed by a soul-deep understanding of and connection to music, she talks about a music that is more than sound waves perceived by the human ear. She illustrates a richer picture that begins with listening to yourself, and includes emotion and intent as well as the complex role of physical spaces, instrument, concert hall and even the bones and body cavities of musician and listener alike."






The psychology of music rocks! The information in this slideshow is taken from Goosebumps, Earworms And The Power of Music - chapter 7 of the Incredibly Interesting Psychology Book.




Recommended Reading

Music and Emotion: Theory and Research by Patrik N. Juslin & John A. Sloboda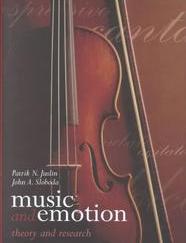 Book Description
The position of emotion in music has been a subject of considerable interest and debate. However emotional aspects of music have received surprising little attention in the 45 years since the publication of Leonard Meyer's classic work 'Emotion and meaning in music.' During that time, both 'music psychology' and 'emotion' have developed as lively areas of research, and the time is fitting therefore to try and bring together this multidisciplinary interest and take stock of what we now know about this important relationship.
A new volume in the Series in Affective Science, Music and Emotion; Theory and Research brings together leading researchers interested in both these topics to present the first integrative review of this subject. The first section reflects the various interdisciplinary perspectives, taking on board views from philosophy, psychology, musicology, biology, anthropology, and sociology. The second section addresses the role of our emotions in the composition of music, the ways that emotions can be communicated via musical structures, the use of music to express emotions within the cinema. The third section looks at the emotions of the performer - how do they communicate emotion, how does their emotional state affect their own performance. The final section looks at the ways in which our emotions are guided and influenced while listening to music, whether actively or passively.
Music and Emotion is a timely book, one that will interest psychologists, musicologists, music educators, and philosophers.
See following link for more details:
Music and Emotion: Theory and Research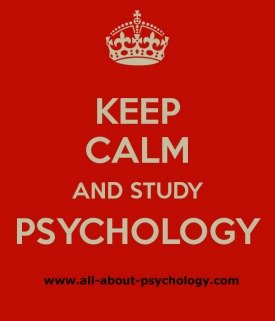 Find The Perfect Program For You Today!
Find A Psychology School Near You

Back To Top Of The Page


Go Back To The Types of Psychology Page


Go From Psychology of Music Back To Home Page