Psychoanalysis
(Photo Credit: One From RM)


What-is-Psychoanalysis?

In his book The Analytic Experience, Neville Symington notes that:
"...is not a thing; it is a complex reality which is both intrapsychic and interpersonal, both individual and social. I can try to describe it, I can lead you to it, but you have to experience the reality of it. It occurs at the centre of your personality which is the source of all our actions and also the locus of all that happens to us."


The Legacy of Sigmund Freud


Forum hosted by the University of Richmond which addresses the legacy of Sigmund Freud in the 21st century.





Quality Links

American Psychological Association: Division-of- Psychoanalysis






Founded in 1980 with more than 4200 doctoral level psychologists, graduate students and allied mental health professionals, it is one of the largest associations of psychoanalytic professionals and scholars in the world.
Members, including student members, receive each of three quarterly publications: Psychoanalytic Psychology, the Division's official journal; Psychologist/Psychoanalyst, a compendium of news, observations, reports and reviews; and Psychoanalytic Abstracts, a digest of current clinical and research literature.
The Division has 31 Local Chapters in cities across the United States and Canada, and nine Sections representing members' broad interest in clinical practice, human development, women and gender issues, research, groups, family therapy and social action. The Division web site provides links to all of these areas.
The Division welcomes inquiries from members and non-members about all aspects of their association. Non-psychologist mental health professionals are invited to consider membership.
Click Here To Visit The Division of Psychoanalysis Website.


The-Institute-of-Psychoanalysis






The London Psychoanalytical Society was founded by Ernest Jones on 30th October 1913 and was renamed the British Psychoanalytical Society in 1919. Soon after, the Institute was established to administer the Society's activities.
Through its work – and the work of its individual members – the British Psychoanalytical Society has made an unrivalled contribution the understanding and treatment of mental illness. Members of the Society have included Michael Balint, Wilfred Bion, John Bowlby, Anna Freud, Melanie Klein, Joseph Sandler, and Donald Winnicott.
Click Here To Visit The Institute Website.



Classic Articles

To coincide with the release of David Cronenberg's film "A Dangerous Method," I will be publishing a series of classic psychoanalysis-articles which you can access directly below.




The Oedipus Complex By André Tridon (1919)



Psychoanalysis-Articles on Kindle
A great collection of classic articles and book chapters as well as contributions from leading proponents of the discipline in America. You can access the full articles collection via the following link.
Free Resources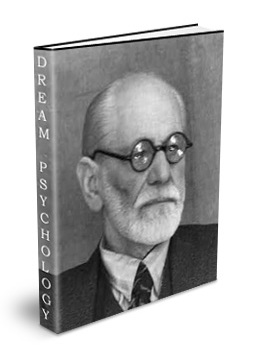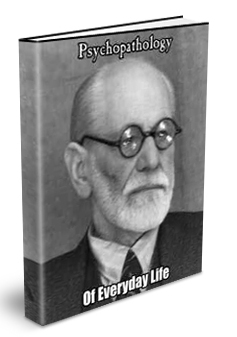 There are a number of great resources that you can access for free via the All About Psychology website. See following link to get hold of Dream Psychology and Psychopathology of Everyday Life.

Psychology Ebooks

For those who would rather listen to Dream Psychology, an audio version of this classic text is available via the following link.

Psychology Audio

You might also want to take a look at the Carl Jung page where you can download On The Psychology & Pathology of So-Called Occult Phenomena and The Association Method.

Carl Jung



Recommended Reading
The Analytic Experience by Neville Symongton


Book Review (British Journal of Psychiatry)


Cause for celebration indeed that-psychoanalysis is so lovingly and lucidly exposed by Symington in a work that is a joy to read from beginning to end. Humanity and humour shine through this book, which amply demonstrates the author's rare gift for communication, rendering the complex simple without ever being simplistic.
A must for the library, for psychotherapy reading lists, and for every clinician who is interested in the function of the mind and the potent therapeutic promise of the doctor/patient relationship.
See following link for more details:
The Analytic Experience
Guises of Desire [Kindle Edition] By Hilda Reilly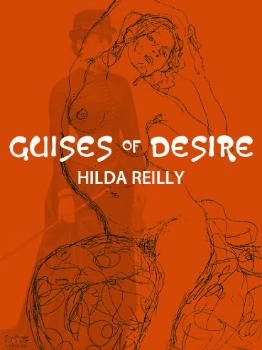 Book Description


Guises of Desire is an imaginative exploration of the illness of Bertha Pappenheim, better known as Anna O, the 'founding patient' of psychoanalysis. Drawn from extensive research of the case and the time in which she lived, this richly detailed novel describes the disturbing symptoms of her mysterious disease, her treatment by Dr Josef Breuer, and her growing pathological attachment to Breuer.
The story takes place in Austria in the 1880s in a privileged but repressive Jewish family where the talented twenty-one-year-old Bertha dreams of becoming a writer and living a free life. When her beloved father falls seriously ill, Bertha cares for him, but then begins to develop a series of bizarre symptoms, including hallucinations, paralysis, aphasia, and altered states of consciousness. Breuer treats her with hypnosis and 'moral therapy', the psychotherapy of the day.
Based closely on case material discovered a century after events, the novel brings into question the published version appearing in Studies on Hysteria (Breuer and Freud, 1895). It goes beyond the accepted picture of Bertha as a hysteric whose symptoms were quasi-magically cleared up by protracted discussion. It presents instead a young woman suffering from an unidentified neurological disorder, a repressive upbringing, drug addiction and iatrogenic dependence on her doctor. It illustrates how, despite these handicaps, she was able to emerge some years later, enlightened and empowered, to become a leading feminist, writer and social worker.
See following link for full details:
Guises of Desire
Read Classic Psychology Studies on Kindle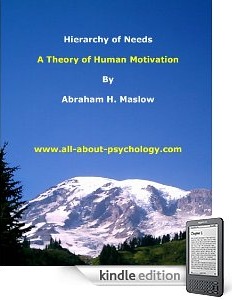 See following link for full details

Psychology On Kindle


Back To Top Of The Page


Go From Psychoanalysis Back To The Home Page