Positive Psychology

Thinking About Becoming A Psychology Student?
Find A Psychology School Near You

Positive Psychology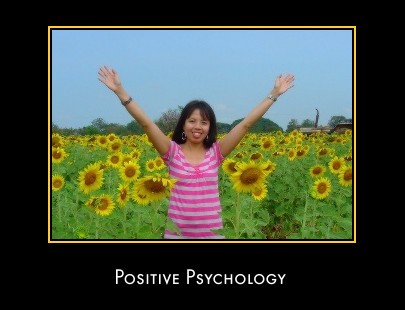 (Photo Credit: Thai Jasmine)
What is Positive Psychology?
The Positive Psychology Center at The University of Pennsylvania, defines positive psychology as
the scientific study of the strengths and virtues that enable individuals and communities to thrive
.
To appreciate the levels at which positive psychology operates we can turn to the thoughts of two of the leading commentators on the subject Martin Seligman and Mihaly Csikszentmihalyi, who note that:
"The field of positive-psychology at the subjective level is about valued subjective experiences: well-being, contentment, and satisfaction (in the past); hope and optimism (for the future); and flow and happiness (in the present). At the individual level, it is about positive individual traits: the capacity for love and vocation, courage, interpersonal skill, aesthetic sensibility, perseverance, forgiveness, originality, future mindedness, spirituality, high talent, and wisdom. At the group level, it is about the civic virtues and the institutions that move individuals toward better citizenship: responsibility, nurturance, altruism, civility, moderation,tolerance, and work ethic."


Learn About Positive Psychology

The mission of the Positive Psychology Center (PPC) at the University of Pennsylvania is to promote research, training, education, and the dissemination of Positive Psychology. The PPC is internationally recognized for empirical studies in Positive Psychology and resilience and the Center's scholars are world-renowned experts in the fields of Positive Psychology, resilience, and grit.


Click Here To check out this must visit and bookmark website.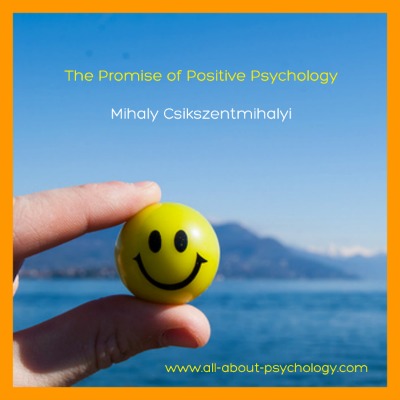 Click Here to download and read a very insightful article on positive psychology by renowned author and professor of psychology Mihaly Csikszentmihalyi. 
A registered charity based in Glasgow in the UK, The Centre for Confidence and Well-being aims to support individual, organisational and cultural change. In addition to a wide range of resources, visitors can also access a positive psychology forum.
Click Here To Visit The Centre for Confidence and Well-being.


Flow, The Secret To Happiness


In this thought provoking TED talk Mihaly Czikszentmihalyi asks, "What makes a life worth living?" by looking to those who find pleasure and lasting satisfaction in activities that bring about a state of "flow."






Recommended Reading
Positive Psychology: The Science of Happiness and Flourishing by William C. Compton & Edward Hoffman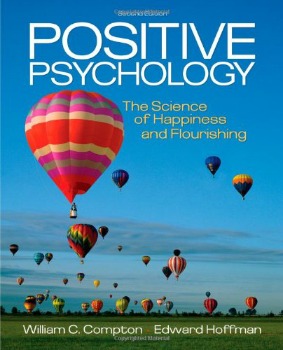 Book Description


This book presents in-depth coverage of the relatively new area of positive psychology. Topically organized, it looks at how positive psychology relates to stresses and health within such traditional research areas as developmental, clinical, personality, motivational, social, and behavioral psychology.


See following link for more details:


Positive Psychology: The Science of Happiness and Flourishing
USA Psychology Programs Search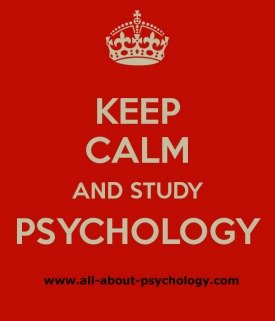 Find The Perfect Program For You Today!
Find A Psychology School Near You

Back To Top Of The Page


Go Back To The Types of Psychology Page


Go From Positive Psychology Back To Home Page