Forensic Psychology
Thinking About A Forensic Psychology Degree?
Find A Psychology School Near You
---
Forensic Psychology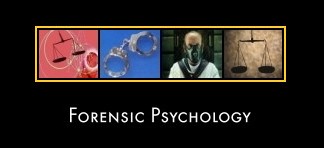 ---
What is Forensic-Psychology?
---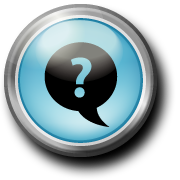 I have a page dedicated to answering this question on my forensic-psychology website, which you can access by clicking on the following link:
---
Forensic Psych Career Advice & Information
---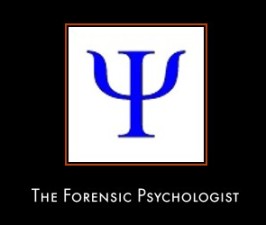 This section of the forensic-psychology page contains information links for anybody interested in becoming a forensic psychologist, or anybody wanting to find out more about what forensic psychologists do.
This information will relate predominately to the practice of forensic-psychology in the USA & UK; however, I hope to include related information from other countries in due course.
USA: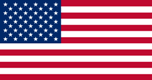 The Study & Practice of Forensic-Psychology: A Comprehensive Review
Very thorough and informative article written by Professor Christopher Cronin, Saint Leo University, Florida.
Click Here to read the study & practice of forensic psychology.
UK: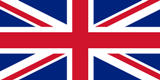 The British Psychological Society
Click Here for information on:
The Role of The Forensic Psychologist
How Much Forensic Psychologists Get Paid
Becoming A Forensic Psychologist
Obtaining Relevant Work Experience
Forensic Psych Careers Within The National Health Service
The following information is taken from the NHS careers website.
Forensic-psychology is one of the fastest growing areas of employment of psychology graduates. Forensic Psychologists deal with the application of psychology in the criminal and civil justice field. They can work for Academic Institutions, Prison Services, the National Health Service, Probation Services, Police Services and Social Services.
The largest single employer of forensic psychologists in the UK is HM prison service. However forensic psychologists are increasingly working with a wide range of agencies. The work is varied both within and across forensic settings and may include both occupational and clinical elements, for example, part of the role of forensic psychologists in both the health and prison services may include providing a consultancy service to managers. Work is undertaken with offenders, victims, criminal and civil justice staff and managers.
Two key areas of development in recent years have been "risk assessment" procedures with offenders in general and interventions with sex offenders in particular, with a focus upon reducing the risk of re-offending. Also, forensic psychologists are increasingly becoming involved in child protection work with social services. Key tasks can include:
Piloting & implementing treatment programmes
Modifying offender behaviour
Reducing stress for staff & prisoners
Statistical analysis for prisoner profiling
Giving expert evidence in court
Advising parole boards and mental health tribunals
Click Here for further information on entry requirements, appropriate psychology degrees, registering as a psychologist, pay scales etc.
---
Forensic Psych 2.0
---
This part of the forensic-psychology page is dedicated to the move towards what is known as web 2.0. Web 2.0 links people, it's a place where people contribute, share, collaborate and learn. To access some of the links below, you may have to register and/or login.
Forensic psychology facebook page with over 2000 members.
The place where I showcase and review the very best forensic-psychology related information and resources.
Criminal Profiling
---
Recommended Reading
---
Forensic-Psychology by Christopher Cronin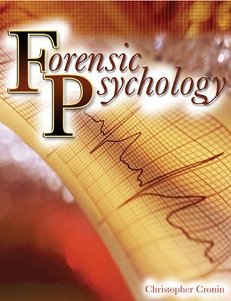 Book Description
Introducing a forensic-psychology text written from the scientist-practitioner perspective. This text introduces the reader to the practice of forensic psychology and the emphasis of the book is to help students understand the practice of forensic-psychology along with career opportunities in this rapidly evolving specialty.
Areas covered in forensic psychology include a chapter on the ethics of psychology and law, an extensive chapter on assessment in forensic practice, criminal responsibility and competency evaluations, child custody evaluations, police psychology, correctional psychology, and evaluations of psychological injury. Areas covered in the specialty of legal psychology include trial consultation, criminal investigative psychology (detection of deception, criminal profiling, psychological autopsies and use of hypnosis) and eyewitness memory and recovered memories. A final chapter identifies emerging trends in the area of forensic psychology.
Instructor's ancillary materials are also available, including Power Point slides to accompany each chapter, a test bank with over 600 multiple choice, true/false questions, review questions for each chapter and sample syllabi complete with learning objectives for each chapter.
Notable Features
Every chapter offers an overview of a particular area of practice and then provides details on the specific practices within that area of forensic psychology.
Case examples when appropriate, including examples from the author's clinical work.
Career information for each area of practice including necessary training and average starting salaries.
An extensive list of nearly 200 web sites to professional organizations with a brief description of each site.
The text is softcover, helping to keep the cost low.
Special Note
I have a copy of this excellent book myself. I receive numerous e-mails from aspiring forensic psychologists asking a range of questions relating to career paths, applied practice, training, potential earnings etc, and this always is the book I recommend for those wanting definitive answers.
See following link for more details:
Forensic Psychology
The Forensic Psychology Book of The Month Collection
---
Read Serial Killer & FBI Profiling Classics on Kindle
---
---
Go Back To The Types of Psychology Page
Go From Forensic Psychology Back To The Home Page





Thinking About Becoming A Psychology Student?
Find A Psychology School Near You