Cognitive Psychology

Thinking About Becoming A Psychology Student?
Find A Psychology School Near You

Cognitive Psychology
(Photo Credit: thomasbrandt)
What is Cognitive Psychology?
In answering this question in his best-selling student handbook Michael Eysenck states that cognitive psychology is "concerned with the internal processes involved in making sense of the environment, and deciding what action might be appropriate. These processes include attention, perception, learning, memory, language, problem solving, reasoning and thinking."
Learn About Cognitive Psychology
Cognitive Daily is a top quality website featuring fascinating peer-reviewed developments in cognition from the most respected scientists in the field. The site is hosted and maintained by Greta and Dave Munger.
Greta Munger is Professor of Psychology at Davidson College. Her teaching subjects include General Psychology, Cognitive Psychology and Perception & Attention. Professer Munger's primary research interest is perception (how we organize and understand the world around us). Her work is regularly published in journals such as The Journal of Experimental Psychology: Learning, Memory, and Cognition and Visual Cognition.
Dave Munger is a freelance writer and former editor whose works include What Every Student Should Know About Researching Online
Although active posting on the blog ended in 2010, Cognitive daily remains a must visit and bookmark site for anybody wanting to discover more about cognitive psychology. All the research articles are arranged into appropriate categories for easy access. Namely:
Art
Attention
Color perception
Development & Aging
Emotion
Face perception
Film
Intentionality
Language
Learning & testing
Memory
Movement & exercise
Music
Perception
Reasoning
Social
Taste
Video Games & Technology

Click Here To Access This outstanding resource.


Advances in Cognitive Psychology (ACP) is an open access journal devoted to the scientific study of the human mind. The journal's broad focus encompasses the behavioral, cognitive, and brain sciences. ACP publishes empirical studies, theoretical papers, critical reviews, and reviewed abstracts of scientific meetings.
Click Here
to access all the articles in this excellent free resource via the following link.
Recommended Reading
Cognitive Psychology: Connecting Mind, Research and Everyday Experience by Bruce Goldstein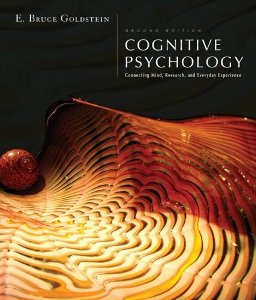 Book Description

Bruce Goldstein's cognitive psychology connects the study of cognition to your everyday life. This accessible book introduces you to landmark studies as well as the cutting-edge research that defines this fascinating field.
To help you further experiment with and understand the concepts in the text, you can use COGLAB 2.0: The online cognitive psych laboratory. COGLAB contains dozens of classic experiments designed to help you learn about cognitive concepts and how the mind works.

See following link for more details:

Cognitive Psychology: Connecting Mind, Research and Everyday Experience with Coglab Manual
USA Psychology Programs Search
Find The Perfect Program For You Today!
Find A Psychology School Near You

Back To Top Of The Page


Go Back To The Types of Psychology Page


Go From Cognitive Psychology Back To Home Page