Biological Psychology


Biological Psychology
What is Biological Psychology?
Dr. James W. Kalat
tells us that "
Biological psychology is the study of behavior and experience in terms of genetics, evolution, and physiology, especially the physiology of the nervous system
".
When you study biological psychology, it's likely that you will come across a number of related terms and specializations. These include:
Behavioral Neuroscience
Physiological Psychology
Psychobiology
Biopsychology
Neuropsychology
There is also a good chance that you will also be introduced to the field of comparative psychology, which put simply is the study of animal behaviour.


Learn About Biological Psychology

The Making of Individual Differences is just one of the many course units you can access for free via LabSpace, a truly remarkable resource from the Open University that provides free and open educational resources for learners and educators around the world.
The Making of Individual Differences examines the issue of nature and nurture and how genes and the environment interact in the development of the nervous system to make each of us unique. It is not exclusively about biological psychology, however, the module contains some very insightful related material. For instance, make sure you access the sections on the nervous system and genes and their influence on behavior.

Click Here To Access The Making of Individual Differences.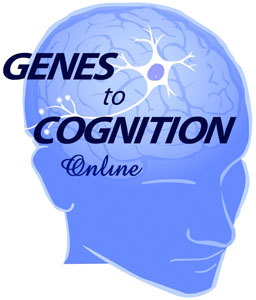 This excellent first-of-its-kind website went live on the 16th March 2009 to coincide with International Brain Awareness Week. Genes to Cognition (G2C) is aimed at biology and psychology students, as well as families who are facing mental health problems and interested members of the public.
The website includes fasinating insights from more than 70 neuroscientists from across Europe and the United States, who provide different perspectives on genetic, neural, and cognitive approaches to understanding human behavior.
G2C Online is distinguished both by its content and the innovative way in which this interactive content is presented. As you explore the site your perspective shifts from one point to another, the effect of which is to emphasize the connections between known elements in brain circuitry, neuroanatomy, and brain function and dysfunction; particularly in the context of specific brain illnesses such as autism, schizophrenia, bipolar illness, and depression.
Visitors can access an extensive library of unique items including excellent 3-D brain, animations, demonstrations, videos, and experiments.
Click Here to check out this excellent resource.



Neural Plasticity publishes research and review articles from an entire range of relevant disciplines, including basic neuroscience, behavioral neuroscience, cognitive neuroscience, biological psychology, and biological psychiatry.
Click Here for free full-text access all of the 650+ articles published to date.



Produced by the Society for Neuroscience, Brain Facts is a 95-page primer on the brain and nervous system, the latest edition of which includes information on brain development, learning and memory, language, neurological and psychiatric illnesses, potential therapies, and more.
Click Here to download this excellent resource for free.



Recommended Reading
Biological Psychology by Dr. James W. Kalat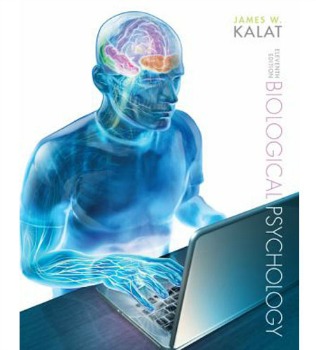 Book Description


Dr. James W. Kalat's Biological Psychology is the most widely used text in the course area, and for good reason: an extremely high level of scholarship, clear and occasionally humorous writing style, and precise examples. Throughout all eleven editions, Kalat's goal has been to make biological psychology accessible to psychology students, not just to biology majors and pre-meds.

Another goal has been to convey the excitement of the search for biological explanations of behavior, and Kalat - a skilled teacher - delivers. Updated with new topics, examples, and recent research findings - and supported by a strong media package - this text speaks to today's students and instructors.


See following link for more details:


---
Back To Top Of The Page
Go Back To The Types of Psychology Page
Go From Biological Psychology Back To Home Page