Helpful guide to understanding teenage psychology. In Why Smart Teens Hurt, Dr. Eric Maisel, best-selling author of Why Smart People Hurt, and one of the world's leading experts on the issues of childhood, shares a unique exploration of the teen problems adolescents face. Maisel guides us on what it's like to inhabit the racing, often troubled realm of teenage psychology, and he provides powerful strategies to help parents and smart teens alike.
Teen parenting books usually look at teenagers as objects. But inside Why Smart Teens Hurt, you'll find healthy ways to address teenage issues, including: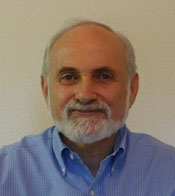 Eric Maisel, Ph.D., is the author of more than 50 books in the areas of creativity, psychology, coaching, mental health, and cultural trends. He is a retired psychotherapist and the founder of the creativity coach profession, regularly working with lawyers, doctors, scientists, writers, painters, business people, and folks from every walk of life. They include people settled in a profession as well as people struggling to find an outlet for their intelligence and looking for work that will allow them to be as smart as they are. They include individuals who are successful in their careers and those who, because of the realities of the marketplace, struggle to achieve success. And through his books, they could include you.
A sought-after expert in his field, Dr. Maisel blogs for Psychology Today ("Rethinking Mental Health"), The Good Men Project, and Fine Art America and is the creator of and lead editor for the Ethics International Press Critical Psychology and Critical Psychiatry series. He has been the keynote speaker at many conferences and leads Deep Writing workshops worldwide.
Dr. Maisel currently resides in Walnut Creek, California. Visit him at www.ericmaisel.com.