What We Want: A Journey Through
Twelve of Our Deepest Desires
Charlotte Fox Weber
Our secret wants and desires are often hidden in a box. But what happens when you lift the lid?
Chloe is beautiful and fiercely bright, but her thirst for alcohol and attention is insatiable.
Sara resents being tied down to anything, but part of her craves stability.
Elliot is secretly grieving the death of his famous lover and feels like he's invisible.
The lives and problems of psychotherapist Charlotte Fox Weber's clients vary, but all are united by a common question: what do I really want?
In What We Want, Charlotte Fox Weber takes us on a journey through twelve universal wants and desires - love, power, sex, attention, and more - bringing us behind the closed doors of her practice. As she gently guides her clients towards a deeper understanding of themselves, she invites them - and us - to find a fuller way of living.
What We Want is at once a fly-on-the-wall look at what binds us all, an expression of the profound importance of understanding and articulating our desires, and a practical toolkit for living well.
What We Want
 is available to buy from your favorite bookseller and online internationally from Amazon.

---
About The Author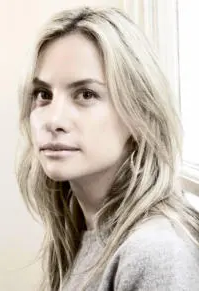 Charlotte Fox Weber grew up in Connecticut and Paris, and went to the University of Bristol, where she studied English and Philosophy. She did her psychotherapy training at the Tavistock & Portman Trust, the Institute of Psychoanalysis, WPF, and Regent's University. She is registered and accredited by the UK Council for Psychotherapy (UKCP), and she is a registered member of the British Association of Counselling & Psychotherapy (MBACP).
Charlotte founded The School of Life Psychotherapy in 2015, and now works in private practice. She is also a trustee on the board of the Josef and Anni Albers Foundation.
You can learn more about Charlotte by visiting her website charlottefoxweber.com and you can connect with her online via Instagram.
---
Know Someone Who Would Love To Read 
What We Want
?
Share This Page With Them
.
Back To The Top Of The Page