Vertical Growth
How Self-Awareness Transforms Leaders and Organisations
Michael Bunting With Carl Lemieux

Learn the secrets to self-awareness, life-changing growth and happy, high-performing teams - from the bestselling author of The Mindful Leader
Great leaders and teams don't know everything, and they don't get it right every time. What sets them apart is their commitment to continual learning and vertical growth. Vertical growth is about cultivating the self-awareness to see our self-defeating thoughts, assumptions and behaviours, and then consciously creating new behaviours that are aligned with our best intentions and aspirations.

By embracing the deliberate practices and processes for vertical growth laid out in this book, you'll not only radically improve your leadership and personal wellbeing - you'll also foster the highest levels of trust, psychological safety, motivation, and creativity in the teams and groups you work with.

You'll to discover how to:
Identify when, where and how to develop new leadership behaviours to get better results
Regulate your emotional responses in real time and handle the most difficult challenges with balance, wisdom and accountability
Cultivate practices for self-awareness that foster lifelong internal growth and personal happiness Uncover and change the limiting assumptions and beliefs that keep you, your team and organisation locked in unproductive habits and behaviours
Create practices and rituals that enable the highest levels of psychological safety, innovation and growth
Filled with fascinating real-life case studies as well as practical tools and strategies, this is your handbook for mastering vertical growth in yourself, your team and your organisation.
"No matter how senior you are, after reading this book, you will not live or lead the same way again." (Andre Viljoen, CEO, Fiji Airways)
Vertical Growth
 is available from your favorite bookseller & online internationally
 from Amazon.

---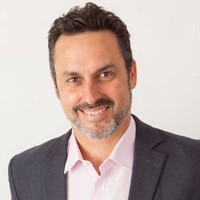 Michael Bunting is the founder of WorkSmart Australia, a B Corp certified leadership consultancy. He is a speaker and consultant to organisations ranging from global multinationals through to medium-sized businesses in the area of leadership, engagement, alignment, values, and culture.
Michael teaches mindful leadership at an Exec MBA level, on Sydney University's #1 ranked Global Executive MBA.
A bestselling author, Michael's other published work includes, The Mindful Leader, Extraordinary Leadership in Australia and New Zealand, with James Kouzes and Barry Posner and A Practical Guide to Mindful Meditation, with Patrick Kearney.
You can learn more about Michael Bunting's groundbreaking work by visiting his website: themindfulleader.com and you connect with him online via Twitter, YouTube and LinkedIn.
---
Know Someone Who Would Love To Read
Vertical Growth
?
Share This Page With Them
.
Back To The Top Of The Page