The Tough Standard: The Hard Truths
About Masculinity and Violence
Ronald F. Levant, EdD, ABPP & Shana Pryor, MA
2021 Winner of the Society For General Psychology (APA Division 1) William James Book Award

"A masterful analysis of what we know, what we need to know, and what we need to do about the connection between masculinity and violence. Levant and Pryor provide an essential understanding of male sexual and gun violence that is sensitive to racial/ethnic, cultural, and class differences. In addition, they offer insight into some tricky conceptual issues about masculinity and a sympathetic view of the challenges that men face in meeting 'the tough standard' - today's changing, diverse, and often contradictory expectations for them." - Joseph H. Pleck, PhD, Professor Emeritus, University of Illinois.
Men are commonly expected to act "masculine" (e.g., unemotional, self-reliant, tough, dominant, and fixated on sex) while avoiding stereotypically "feminine" traits (e.g., emotional expressivity, empathy, compassion, and nurturance). Few, however, realize that these qualities—when taken to the extreme - can cause emotional constriction, substance abuse, depression, poor physical health, aggression, and violence in men. Further, even though most men are not violent, decades of research have shown that masculinity is directly and indirectly related to sexual and gun violence and men's poorer health. Considering how girls and women have benefitted from conversations on how to navigate their gender in a changing world, similar processes are urgently needed for boys and men. The Tough Standard connects the dots between masculinity and the present moment in American culture (defined by high-profile movements such as #MeToo, #MarchForOurLives, and #BlackLivesMatter), synthesizes over four decades of research in the psychology of men and masculinities, and proposes solutions to corresponding social problems.

"This is a critically important work from a leading scholar and founder of our modern psychology of masculinities. The authors synthesize decades of research across various disciplines to help us better understand how masculinities and violence intersect in the lives of some men. Using their experiences, Levant and Pryor wrote a book that is provocative, incisive, and relevant for us who work with masculinities." - William Ming Liu, PhD, Professor, University of Maryland and Editor, Psychology of Men and Masculinities.
FOOD FOR THOUGHT!
Most acts of sexual assault and gun violence are perpetrated by men, yet most men are not violent. How then do we explain the connection between men and violence?
Take a quiz and read an excerpt of the book
The Tough Standard
 is available to buy from your
favorite
 bookseller and online in print, kindle and audio versions from Amazon.

---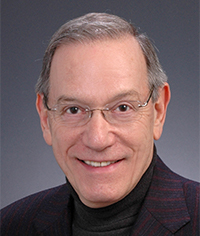 Ronald F. Levant, EdD, ABPP, is Professor Emeritus of Psychology at The University of Akron; Past President of the American Psychological Association (APA) and APA Division 51; and two-term Editor of APA Division 51's quarterly journal, Psychology of Men & Masculinities. He has developed and evaluated a number of measures designed to assess a variety of gender constructs. Dr. Levant's signature contribution has been in establishing the empirical foundation for the "Normative Male Alexithymia" hypothesis. In addition, he developed Alexithymia Reduction Treatment (ART), a brief psychoeducational intervention designed to remediate normative male alexithymia in order to prepare men to engage more fully in psychotherapy. This is Dr. Levant's 19th book.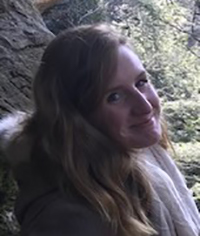 Shana Pryor, MA, is a doctoral student of Counseling Psychology at The University of Akron. She has spent the majority of her career focusing on issues surrounding men, masculinity, and sexual trauma.

---
Know Someone Who Would Love To Read 

The Tough Standard? 




Share This Page With Them

.

Back To The Top Of The Page