The Mindful Leader
7 Practices for Transforming Your Leadership,
Your Organisation and Your Life

Michael Bunting

The ultimate guide to becoming an extraordinary leader – while finding happiness, gaining authenticity, and banishing stress.
Integrating proven mindfulness practices and world-class leadership theory, The Mindful Leader is the essential guide for self-aware leadership. The book simplifies mindfulness principles and links them solidly to business benefits. It provides a practically-grounded template for leaders to develop unprecedented levels of self awareness, wellbeing and effectiveness.
Research findings throughout the book detail the positive impact of mindfulness from the perspectives of brain science, psychology and leadership. International case studies from a variety of industries illustrate the everyday implementation of mindful leadership. You'll learn easy mindfulness practices that you can implement today and a practical framework for everyday mindful leadership. You'll also be given access to online resources for vision reflections, values clarification, mindfulness practices and more.
Mindful leadership is a hot topic – but it's not as simple as "when you become mindful, great leadership will spontaneously happen." This book serves as both mindfulness training and leadership training, clarifying the parallel while guiding you through the many points of intersection.
Improve your leadership skills via context-specific mindfulness practices
Learn mindfulness from a practical perspective, with real workplace skills
Discover how leaders from around the world practice mindful leadership every day
Understand the neuroscience link between mindfulness and great leadership
Learn practices that deliver a deeper sense of integrity, authenticity, fulfillment and bottom-line results improvement
Mindfulness provides real, practical tools for self-awareness, mental wellbeing, stress reduction and more. When practiced through a leadership lens, it becomes much more than just another leadership guide. Mindfulness transforms leadership as a whole, delivering real, lasting change that transcends typical leadership training. For a clear, concise framework of mindfulness at work,
The Mindful Leader is the ideal guide for those serious about effective, sustainable leadership.
Praise For The Mindful Leader
"What I greatly appreciate about Michael Bunting's new book is that it reveals the value of honesty, truthfulness and integrity, not as a matter of right or wrong, but as an essential aspect of highly effective leadership. If all those in leadership positions around the globe took the Mindful Leader as a guide for their work, the results would be impressive."
Sharon Salzberg, author of Loving kindness and Real Happiness
"Michael Bunting is at the cutting edge of a new wave of business leadership that is developing more conscious, responsible, and dynamic organizations. His brilliant book shows us that outward success and a life of integrity and compassion are completely compatible, and that a deeper integration of our outer and inner lives is necessary for the future of our planet. This is a book for all those who truly wish to find a way to live and lead more consciously in the business world."
Russ Hudson, Co-author of The Wisdom of the Enneagram and Collaborator for The Awakened Company
"Our world needs a new kind of leader. The old paradigms of power, fear and control just don't work in our modern economy anymore. We need leaders who know how to inspire through vision, integrity, sustainability and compassion. If you are interested in finding out how to become a leader for the new economy this is a great read."
Jostein Solheim, CEO, Ben &Jerry's
The Mindful Leader
 is available from your favorite bookseller & online internationally
 in print, kindle & audio versions from Amazon.

---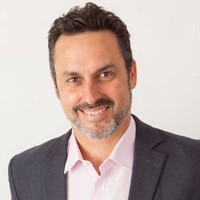 Michael Bunting is the founder of WorkSmart Australia, a B Corp certified leadership consultancy. He is a speaker and consultant to organisations ranging from global multinationals through to medium-sized businesses in the area of leadership, engagement, alignment, values, and culture.
Michael teaches mindful leadership at an Exec MBA level, on Sydney University's #1 ranked Global Executive MBA.
A bestselling author, Michael's other published work includes, Extraordinary Leadership in Australia and New Zealand, with James Kouzes and Barry Posner, A Practical Guide to Mindful Meditation, with Patrick Kearney and his latest book Vertical Growth: How Self-Awareness Transforms Leaders and Organisations.

You can learn more about Michael Bunting's groundbreaking work by visiting his website: themindfulleader.com and you connect with him online via Twitter, YouTube and LinkedIn.
---
Know Someone Who Would Love To Read 
The Mindful Leader
?
Share This Page With Them
.
Back To The Top Of The Page