The Change Guidebook: How to Align Your Heart, Truths, and Energy to Find Success in All Areas of Your Life
Elizabeth Hamilton-Guarino
If you are seeking change and want to align with your highest purpose, the power is in your hands!

Many of us know we need a change, an overhaul of the way we "do" life. We feel the need to move forward but we aren't sure where to place our feet to take those first steps. There are countless manuals for bettering our lives, but we crave something that will truly help us to change for the better once and for all.

The Change Guidebook ends the search for self-help that works, serving as a life-long companion guide and resource to compliment your life. It offers ten points for making a change or adapting to unforeseen circumstances and allows you to become a change master by using the provided solutions to change, grow, and become your bravest and boldest self. These points are a process that you can engage in and turn to in times of need, crisis, or to alter your life's course.

Elizabeth Hamilton-Guarino, the founder of The Best Ever You Network, has created a framework for crafting a new way to move through the world and inhabit our lives. By using the tools provided within this book, you will experience the joy of living life as someone firmly grounded in values, anchored by a consistent moment-to-moment practice of gratitude.

These principles have been widely used to achieve goals from changing careers to weight loss, becoming a college athlete, and more, and have been proven to change many lives. The Change Guidebook is for anyone who is seeking change and wants to align to their highest purpose. Learn how to unlock the light within. Change is possible and the power is in your hands.

We all aspire for growth, improvement, contentment—but we don't know where to start. The Change Guidebook not only helps us start, but it leads us by the hand and by the heart through the entire process of change. We emerge from Elizabeth Hamilton-Guarino's inspirational book renewed and recharged. We are different than we were, different and better. More whole, more self-confident, more resilient, and more of who we always hoped we'd become. (Dr. Harley Rotbart, Professor and Vice Chair Emeritus, University of Colorado School of Medicine)
The Change Guidebook
 is available to pre-order from your favorite bookseller and in print and kindle format from Amazon.

---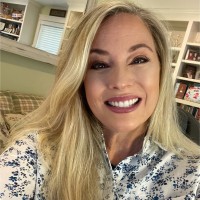 Founder of The Best Ever You Network and Compliance4, Elizabeth Hamilton Guarino is one of America's foremost personal and corporate consultants, specializing in mindset, strategy, leadership and actions. As a trusted leader, Master Life Coach, consultant, trainer and speaker, Elizabeth has helped thousands around the globe be their best and achieve world-class excellence. In addition to The Change Guidebook, Elizabeth is also the author of multiple award-winning books, including the critically acclaimed Percolate: Let Your Best Self Filter Through.
You can learn more about the life-changing work of Elizabeth Hamilton Guarino by visiting elizabethguarino.com or by connecting with her online via Twitter and LinkedIn.
---
Know Someone Who Would Love To Read 

The Change Guidebook? 



Share This Page With Them

.

Back To The Top Of The Page