The Breakaway: A Parent's Guide to Transitioning the Autistic and Twice Exceptional Adolescent Into Young Adulthood
Thomas W. Welch, Psy.D.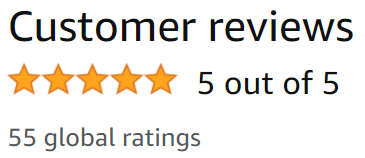 The Breakaway is a necessary and important read for any parent of a child with autism. The steps into adulthood are often scary, anxiety provoking, and challenging for families and individuals with autism alike. Dr. Welch's book is thoughtful, engaging, and provides much-needed strategies and guidance into these new waters. Highly recommended and referenced! (Danny Combs, M.A., BCCS, CAS Founder of TACT, Autism Parent)
The Breakaway: A Parent's Guide to Transitioning the Autistic and Twice Exceptional Adolescent Into Young Adulthood "The Breakaway" is a must have resource for any parent or provider looking for a concrete and realistic approach for guiding their neurodiverse teen into young adulthood. Inspired by the many families with whom the author has worked, the title refers to these, teens/developing young adults, as they face the challenge of taking greater initiative and responsibility for themselves. This practical and relatable guide is designed to help parents develop a plan and strategy appropriate for their specific circumstance. 
Through the use of real-world case studies and practical suggestions parents will learn to personalize their approach to include well-timed and purposeful nudges forward - promoting progress, not power struggles. Setting goals, creating game plans; staying engaged, but flexible; winning their Breakaway's trust and cooperation; maintaining a strong relationship even when the inevitable conflicts arise. 
How do you inspire your Breakaway? How high should goals be set? When should you reassess the plan? How do you provide helpful feedback? When should you intervene and when should you resist the impulse to panic? These are all things that are discussed. 

The book has been broken down into the major components of a winning strategy. Parents will learn to evaluate their Breakaway's Readiness For Change, the importance of setting the correct Expectations and giving good Feedback, dealing with the awkwardness of Identity Development, creating a culture of Accountability, allowing for the Resilience factor, projecting Commitment, as well as their own learning curve as parent, and the Human Experience. 

At the end of each chapter there are questions so the reader can apply the issues raised to gain insight into their Breakaway, and their development. By writing down answers and keeping a journal/notebook it is possible to work through and return to observations, thoughts and feelings at each stage of the process. This is essential to the creation and maintenance of an effective plan and strategy. At the end of the book there is a sample of such a journal, with an expanded case study. This added resource provides an additional point of reference, and is a great example of what another family implemented when faced with similar challenges.

The Breakaway is a superb parenting guide that feels like a fast friend. By honing in on this specific sub-group of neurodiverse young adults, Dr. Welch is able to take a deep-dive into the challenges and patterns that are unique to them during this stage of their lives. He has crafted something incredibly accessible and unfailingly kind, a wonderful piece of fiercely felt but gently conveyed advocacy that guides rather than pushes, practices rather than preaches, and shows parents that "the breakaway" is as much about them as it is about their new Breakaway. (Hayden Mears Co-founder of Asperger Experts, writer, award winning film critic, and individual with autism)
The Breakaway
 is available to buy from your favorite bookseller and online worldwide from Amazon.

---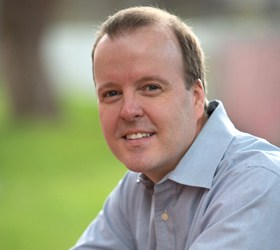 Thomas W. Welch, Psy.D. is a child and family clinical psychologist and leading expert in work with neurodiverse young people and their families. He specializes in work with those on the autism spectrum, and those identified as having Twice Exceptional (2e) learning profiles. He is an owner of Humanex Academy, in Englewood, CO, a middle and high school dedicated to the growth and development of this population. Through his additional roles as field instructor at the University of Denver's Graduate School of Professional Psychology, and psychologist in private practice, Dr. Welch is passionate about training young professionals who have a specific interest in neurological and behavioral issues.
Dr. Welch began his education at Texas A&M University with an undergraduate degree in psychology, and a minor in business management. Later, he completed a research focused Masters in Psychology at Mississippi State University, and both a clinically focused Masters of Arts and Doctorate of Psychology, at California School of Professional Psychology at Alliant International University. He completed his internship and post-doctoral fellowship training at Children's Medical Center in Tulsa, OK. You can connect with Dr. Welch online via LinkedIn.
---
Know Someone Who Would Love To Read 

The Breakaway? 


Share This Page With Them.

Back To The Top Of The Page